Here's another Galaxy Brain idea from the Trump administration, per EdWeek:

The plan, which would be part of a broader effort to overhaul the federal government, would require congressional approval. That's likely to be a difficult hurdle. It could be announced as soon as a cabinet meeting scheduled for June 21.

The proposal, would fit into the president's push, first outlined in an executive order issued last year, to overhaul the federal government, eliminate what the administration considers unnecessary agencies, components of agencies, and programs, and merge functions.
Two separate departments for education and labor? Unnecessary. Space force? Essential.
According to the Wall Street Journal, the plan is going to be announced tomorrow morning. Currently, the Department of Education is led by Betsy DeVos, while the Department of Labor is led by Alex Acosta—Trump's second choice, because the first pick, Andy Puzder, withdrew after everyone found out he was an abuser and also treated his workers like dogshit.
In addition to a move that would merge two agencies which do two completely different fucking things, EdWeek reports that the administration is also considering a more small-scale move that would shift some Labor programs to Education. One of the reasons we don't know is because, in true Trump White House fashion, the framework of the plan reportedly leaked before it's nowhere near completed, as EdWeek says "the finer policy details [are] still yet to be determined."
G/O Media may get a commission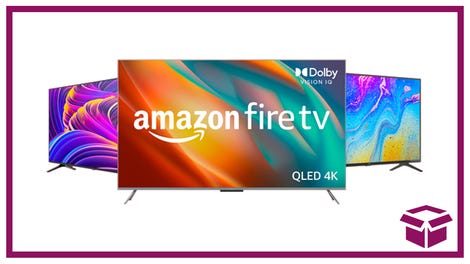 Ooh. stunning.
New Amazon Fire TVs
As EdWeek notes, Ronald Reagan tried to kill off the Department of Education in his first term, but the attempt failed, as did an effort led by Wisconsin Rep. Steve Gunderson after Republicans took the House in 1995.
Considering there's only a few months left until the midterms, it's not likely we'd see anything like this until next year, and that's only if Republicans can make it out of November with their majorities intact. If the Trump administration wants some suggestions for federal agencies to abolish, however, I've got an idea.