Earlier this year, a weekly Bible study session led by a far-right evangelical pastor and sponsored by nearly a dozen members of the president's Cabinet tried to move its meetings to the White House, according to emails obtained by Gizmodo Media. Vice President Mike Pence was supposed to host the January 10 session in his West Wing office, but the location was changed at the last minute.
The pastor, Ralph Drollinger, has led Bible study groups for members of Congress under the aegis of his organization Capitol Ministries—a "para-church ministry," the "target audience" of which is elected politicians—since 2010. The existence of the Cabinet-level Bible study was first reported by Splinter in April 2017. Most meetings appear to take place at either the Department of Health and Human Services or the Department of Agriculture. Donald Trump appears not to have attended yet, though Drollinger claims that he sometimes annotates the weekly exegesis. "He writes me back notes on my Bible studies," the pastor said earlier this year. "He's got this leaky Sharpie felt-tip pen that he writes all capital letters with. 'Way to go Ralph, really like this study, keep it up.' Stuff like that."
In September, Jessica Harrison, a staffer in then-HHS secretary Tom Price's office, informed colleagues in an email, released in response to a Freedom of Information Act request to the Department of Education, that the next day's Bible study would take place at the department's headquarters. "We apologize for the confusion," she wrote. "It will be moving to the WH soon." Harrison included God's Design for a Social Safety Net, in which Drollinger argues that it is God's will that government should not provide a social safety net, as an attachment.
Early on the morning of January 9, Lauren Sullivan, USDA secretary Sonny Perdue's director of scheduling, sent an email announcing that the next day's Bible study "will now be hosted by Vice President Mike Pence in his West Wing office at 7:30 AM." Three hours later, Sullivan followed up with an apology, saying that the meeting had to be moved back to the USDA.

G/O Media may get a commission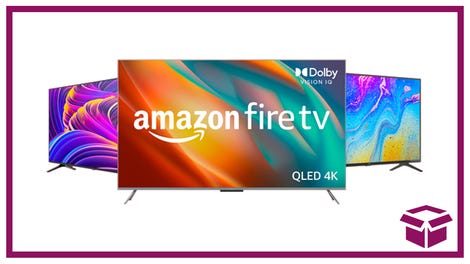 Ooh. stunning.
New Amazon Fire TVs
The reason for the change is not articulated in the emails released in response to our FOIA request, which was filed in June 2017 and directed to the Department of Education. Secretary Betsy DeVos has long sought to "advance God's Kingdom" through school reform. Whether the Bible study group has met at the White House since the January 10 meeting is unclear; the vice president's office did not respond to a request for comment.
Pence, Attorney General Jeff Sessions, and Secretary of State Mike Pompeo have long sponsored Drollinger's efforts, and their political ascent has meant a corresponding rise in Capitol Ministries' influence. "The sudden rise of Pence, Sessions, and Pompeo—all men who are disciples of Jesus Christ—serve to vividly illustrate the truth of 1 Timothy 2:1-4!" Drollinger wrote in a blog post following his sponsors' Cabinet nominations. (This passage calls for "supplications, prayers, intercessions, and giving of thanks" to be made on behalf of, among others, "kings and all who are in authority," which under tortured interpretation has become the basis of the radical view that politicians should use their power in accordance with Biblical strictures.) Drollinger continued: "Suddenly these men who have been discipled by the Church are in prominent positions of authority to change the course of America in ways that are biblical."
While he only ministers to elected officials, Drollinger makes all of his Bible studies available to the public. These include the names of the Cabinet members, senators, and representatives who sponsor his activities on Capitol Hill. In addition to Pence, Pompeo, and Sessions, Drollinger publicizes the sponsorship of Alexander Acosta (Labor), Alex Azar (HHS), Jim Bridenstine (NASA), Ben Carson (Housing and Urban Development), Betsy DeVos (Education), Sonny Perdue (USDA), Rick Perry (Energy), and Scott Pruitt (Environmental Protection Agency).

While this is an impressive enough list on its own, a July 27 email indicates that Drollinger's reach into the upper echelons of the Trump administration may extend even further than the list makes it seem. The email, from Jessica Harrison, in HHS secretary Tom Price's office, distributed three Bible studies for the month of August to over two dozen people—as it turns out, the Bible study group does not meet during Congress's summer recess—some of whom were working in the offices of publicly-known sponsors of the Cabinet group, but many of whom were not.
The recipients included chiefs of staff for the secretaries of the Treasury, State, Homeland Security, Defense, the Interior, Veterans' Affairs, and Commerce, and the director of the Office of Management and Budget. The heads of these departments are not included in Capitol Ministries list of sponsors.
Capitol Ministries, HHS, and USDA did not return requests for comment.
---
---