A new analysis from a conservative think tank found that there is a 37 percent pay gap between the men and women working in the White House, which is more than double the national average.

According to the analysis from the American Enterprise Institute, while several media outlets reported last week that there was a 20 percent gender wage gap in the published salaries of White House employees, that figure was reached using average, rather than median, salaries.
But the gap nearly doubles if you look at what the typical woman earns versus what the typical man earns, according to AEI (emphasis theirs):
The median salaries are $72,648 for women and $115,000 for men. That is, of the 176 women working at the Trump White House, half of them (88) make more than about $72,650 and half (88) make less than that median salary. For men, half of them (99 out of 198) make less than $115,000 and the other half (99) make more than $115,000. From a statistical standpoint, it's those median salaries that would most accurately reflect what a typical female staffer at the White House is paid compared to what a typical male staffer is paid.
And here, apropos of nothing, is a brief excerpt from Ivanka Trump's speech introducing her father at the Republican National Convention:
Politicians talk about wage equality, but my father has made it a practice at his company throughout his entire career.
G/O Media may get a commission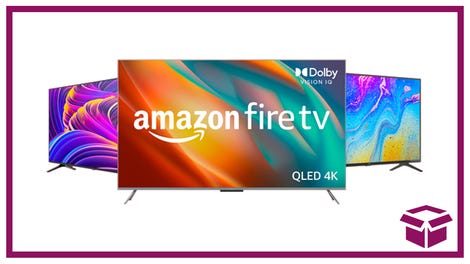 Ooh. stunning.
New Amazon Fire TVs
It is obviously very troubling to see such a wage gap among the men and women working to aid the president in articulating and carrying out, say, a travel ban targeting Muslim people and refugees, a health bill that would decimate Medicaid, a draft budget that includes staggering cuts to the social safety net, draconian immigration policies, an escalation of the Drug War, or a generally bigoted and deeply regressive vision for the United States.
Clearly, the only way forward is to fire everyone. Equality at last.