The University of Washington is facing criticism over a graphic listing "dos" and "don'ts" for prospective cheerleaders. If you want to up your chances of making the UW Cheer and Dance team, don't wear a ponytail, sport "nude lips," or wear a top "that covers the midriff." Do wear false lashes, "girl about town lipstick," imbue yourself with a "bronze, beachy glow," and your "physically fit, athletic physique." Basically, look like this:
The Seattle Times reports that the graphic was published to the University of Washington Cheerleading Facebook page on Monday night, ahead of the week's tryouts, and removed by the following morning.
The Times reports that officials from the school's athletic department said the graphic had been created "in response to a high volume of student questions about cheer and dance team tryouts," and taken down because "some of the details and descriptions provided were inconsistent with the values of the UW spirit program and department of athletics."
It appears to have been removed from all athletic department sites, and the UW Spirit website seems to be completely down at the moment. A tweet from the cheerleading squad's Twitter account (@UW_Spirit), which presumably shared the graphic, appears to have been deleted as well:
G/O Media may get a commission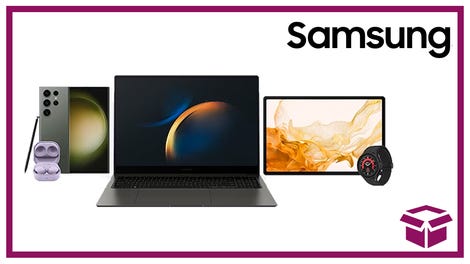 24 hour deals
Discover Samsung - Daily Deal
In a statement posted to Facebook, the Associated Students of the University of Washington criticize the flyer. "An advertisement such as this completely objectifies women and creates barriers that only perpetuates the inaccessibility of opportunities that should be open for every student on this campus," they said.
Some students told the Times they were upset by the image, as well. Jazmine Perez commented: "As a student of color who looks nothing like the student in the poster, this feels very exclusive," and added, "I can't believe this is real." Another, Signe Burchim, pointed out that the ad sends mixed messages to prospective cheerleaders. "It's basically asking these women who want to try out to perform their femininity—but not too much," she told the paper.
But others think the university has a prerogative to dictate how the athletes dress and what their bodies should look like. One woman wrote on Facebook, "I am usually one of those people who will say something about body standard but I don't see any issue with this. They want their cheerleaders to have a certain look. They aren't saying "be white, have blonde hair" that is just who their model is. You have to be in good shape to be a cheerleader literally everyone knows that. Get over it."
A number of people, in response to a local news reporter's call for comments on Facebook, said the requirements were not unusual for cheer teams. "This is nothing - other universities tell you how much you should weigh and what color your hair should be dyed," one woman wrote, adding, "I think it's ridiculous that this had to be removed." A man added, "My daughter just made the high school dance/drill team… these standards are nothing compared to the expectations listed in her Team Constitution."
Indeed, The Seattle Times points out that Washington State University have posted very similar guidelines, without causing an uproar.
NBC News points to another comparable poster from Louisiana State University.
Unfortunately, these guidelines truly are mild when compared to rules for some professional cheerleaders, who are told how to maintain their personal hygiene, what to say in public, and how to eat. And professional cheerleaders don't make very much. Something aspiring cheerleaders, at the University of Washington and elsewhere, might want to keep in mind.
Danielle Wiener-Bronner is a news reporter.