Welcome to WHAT NOW, a morning round-up of the news/fresh horrors that await you today.

Soon after the Supreme Court sided with the Trump administration's wish to continue blocking certain refugees from entering the U.S., The New York Times reported on Wednesday night that the administration is weighing a plan to slash the number of refugees allowed to seek asylum here to a nearly 40-year low.
The plan would cut the number of refugees admitted to below 50,000 over the next year, the lowest level since at least 1980, sources told the Times.
The paper says that the consideration of the move, which is supported by anti-immigration hardliners such as Stephen Miller, is being spurred by the impending deadline for for the administration's annual announcement of how many refugees it intends to admit into the country—something mandated by the Refugee Act of 1980.
G/O Media may get a commission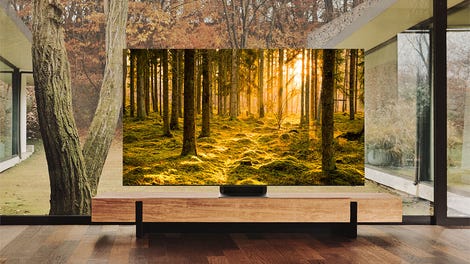 Up to 40% off
Samsung Smart TVs
On Tuesday, the Supreme Court sided with the administration in continuing to ban almost all refugees from entering before the court takes up the full Muslim travel ban in October.
WHAT ELSE?
Seattle's mayor resigned after new sexual abuse allegations, this time from a younger cousin, were reported by The Seattle Times. Mayor Ed Murray, who was Seattle's first openly gay mayor, denied repeatedly molesting his cousin, who was the fifth man to come forward with sex abuse allegations. Murray has denied the charges.
New Census data out yesterday shows that while the nation's poverty rate has fallen to 12.7%, income inequality is getting worse, with the top one-fifth of earners taking in more than half of the nation's income. The racial wealth gap is also as staggering as ever; black households earn a median $39,490 annually, compared to more than $65,000 for white Americans and more than $81,000 for Asian households.
WHAT'S NEXT?
Sen. Bernie Sanders will formally release his "Medicare for all" bill today, with the backing of at least 15 Democratic senators—a dramatic show of support for a policy once relegated to the party's left wing.
House Speaker Paul Ryan and Minority Leader Nancy Pelosi are meeting today at 5 p.m. to talk about the future for recipients of DACA.