The Trump administration's odd crackdown on weed seemingly came to an end in April when President Donald Trump struck a deal with Colorado GOP Sen. Cory Gardner to support states that have already legalized it, in exchange for Gardner's agreement to stop blocking nominations to the Department of Justice. Now, however, it appears that the White House is ready to wage its own War on Weed.

According to BuzzFeed's Dominic Holden, the White House has "secretly amassed" a committee of federal agencies to "combat public support for marijuana and cast state legalization measures in a negative light, while attempting to portray the drug as a national threat." In order to do this, BuzzFeed reports, they're organizing 14 federal agencies plus the Drug Enforcement Administration to aid them in pushing their dumb propaganda against the drug.
The group is reportedly called the Marijuana Policy Coordination Committee, and a summary from a July meeting between the White House and a mere nine departments tells you all you need to know about where their heads are at:
"The prevailing marijuana narrative in the U.S. is partial, one-sided, and inaccurate," says a summary of a July 27 meeting of the White House and nine departments. In a follow-up memo, which provided guidance for responses from federal agencies, White House officials told department officials, "Departments should provide … the most significant data demonstrating negative trends, with a statement describing the implications of such trends."

[...]

"Staff believe that if the administration is to turn the tide on increasing marijuana use there is an urgent need to message the facts about the negative impacts of marijuana use, production, and trafficking on national health, safety, and security," says the meeting summary.

The data is one-sided, so we want you to go find some data that says the thing we want to hear. Got it.
Trump's actual involvement in this is unclear. Back in June, Trump said he would "probably" support a bill drafted by Gardner and Massachusetts Sen. Elizabeth Warren that would allow states, territories, and tribes to craft their own cannabis policies. Coordinating with over a dozen federal agencies on the effort, however, suggests that the initiative is coming from some pretty high places. (Not the good kind.)
G/O Media may get a commission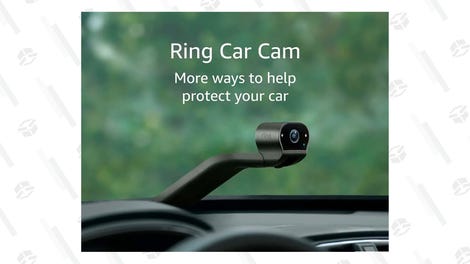 The White House told BuzzFeed that "the Trump Administration's policy coordination process is an internal, deliberative process to craft the President's policies on a number of important issues facing the American people, and ensure consistency with the President's agenda." We have also reached out to the White House and will update if we hear a response.
Currently, recreational pot is legal in nine states and Washington D.C. As it stands now, Michigan and North Dakota voters will go to the polls in November to decide whether or not they want to make their state the tenth to legalize weed. We've reached out to Warren and Gardner's offices for comment, and will update when and if we receive a response.
Update, 3:43 p.m.: The White House sent us the same response—word for word—that it sent BuzzFeed.