Next month, Virgin Group billionaire Sir Richard Branson is hosting a bunch of people at Necker Island, his "private paradise" in the British Virgin Islands, to talk about Bitcoin. A website about the Blockchain Summit at Necker Island promises that it will gather the "top thinkers in the world of Blockchain, Digital Currency and Bitcoin to help DEFINE THE FUTURE."
Apparently, the top thinkers defining our future are all dudes. Of the 37 participants, moderators and hosts listed as attending the summit, the only woman is Susi Mai, a professional kiteboarder.
Mai has no documented history of involvement with Bitcoin-related projects, that I could find. But she does run a conference called MaiTai, which the site describes as "an exclusive kiteboarding camp in Hawaii for entrepreneurs and venture capitalists to discuss the future of technology." And she organized a 2013 kitesurfing gathering on Necker Island that Branson called "fascinating" and "fun-filled." I reached out to a spokesman for Branson, but haven't heard back. Ironically, last month, Branson authored a blog post in support of gender equality, writing "more women in leadership roles will help you spot opportunities, anticipate problems and come up with original solutions."
Update: Richard Branson spokesperson Nick Fox got back to us by email Tuesday evening. Though Branson is listed as a "host" for the summit, and his name is used frequently on the site, Branson's spokesperson Fox says, "This is not our event." Branson, who famously accepts Bitcoin for flights on his Virgin Galactic spaceline, wasn't at the controls for this event, says Fox. "It is being organised by an investment company who have hired Necker Island and have selected the people," said Fox by email. "Richard has been invited and has had no role in the selection of the guests or curation of the event."
G/O Media may get a commission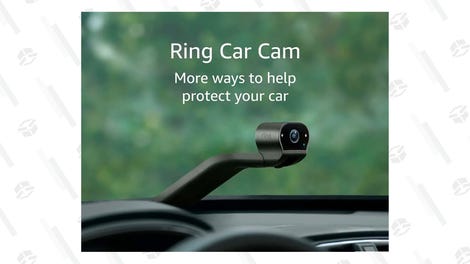 Last week, my colleague Felix Salmon used a review of Nathaniel Popper's new Bitcoin book Digital Gold to explore the absence of women in the book, and by extension, in the Bitcoin community. He cited a 2013 survey of 1,000 people that found that 96% of the Bitcoin community is male. Salmon wrote that Bitcoin's male domination will be its downfall.
Of course, there are women in the Bitcoin world. There are a few lists out there from which the conference organizers could have drawn: 'most influential Bitcoin women on Twitter,' '10 prominent female Bitcoin voices,' 'woman power players in Bitcoin company c-suites.' Hell, I moderated an all-women Bitcoin panel last month that included an FBI analyst, a federal prosecutor, a Treasury official, and a digital currencies law partner. And they were all brilliant on the topic of digital money's effect on the future of crime and regulation.
Women in Bitcoin are not unicorns. They exist, and you can indeed invite them to your private island to drink mai tais while contemplating the crypto-future. But in order to find them, you have to want to look.
*Updated at 11:01 pm PT with comment from Richard Branson's spokesperson. The headline was changed to reflect that the conference is not organized by Branson.