Today in, "OH MY GOD! WHAT?! NO! HOW?! WHY?! NOOOOOOO!," there are bees that will drink your tears, which is great if you think there aren't enough things in the world that take pleasure from your pain and unhappiness.
A group of researchers in South Thailand discovered a species of tiny bees that does just that. According to their study, published in the Journal of the Kansas Entomological Society, the researchers used themselves as subjects.
"The experience was rather unpleasant, causing strong tear flow," the scientists noted. "Once a bee had settled and more were approaching, these tended to settle near each other in a row. Closing the eye did not necessarily dislodge bees but some continued to suck at the slit. They were even able to find and settle at closed eyes."
I DON'T KNOW WHAT "SUCK AT THE SLIT" IS AND I DON'T WANT TO KNOW!
G/O Media may get a commission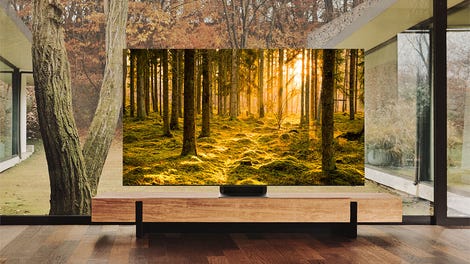 Up to 40% off
Samsung Smart TVs
The tears, according to the researchers, are kind of like Gatorade for the bees because of their combination of hydration, salt and protein, three things that aren't found in pollen.
Luckily for the rest of the planet, the bees are native to South Thailand, and have not appeared in Europe or the Americas. And it better stay that way.
So, we're just going to leave you with this, to end things on a more pleasant note.