It's one of the most controversial construction projects in the United States today: A snaking system of tubes and pipes designed to shunt oil from North Dakota across four states without relying on rail or roads.
But while the Dakota Access Pipeline has been called a "major step" toward American energy independence by its advocates, others paint a decidedly less enthusiastic picture. The nearly 1,200 mile pipeline slithers right alongside Native American reservations and sacred tribal lands, and activists and environmentalists say it represents a profound threat to the wellbeing of indigenous communities.
For months, protests against the pipeline have grown along the construction site, resulting in a number of confrontations with local law enforcement. Efforts to halt construction through the court system have moved ahead, with a ruling expected by September 9. With chants of "You can't drink oil! Keep it in the soil!" the protesters, many of whom belong to a number of different Native tribes, have come from around the country. Many are young, engaged and eager to embrace their indigenous identity.
Fusion went to North Dakota and spoke with several of these activists, who shared their thoughts on the fight to preserve the land for themselves, and future generations. Here are just a few of them.

---
G/O Media may get a commission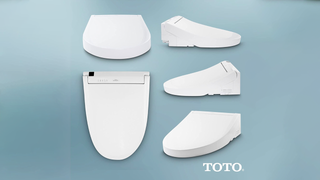 44% off
Toto Washlet Electronic Bidet Toilet Seat
Samuel Evering, 15
Standing Rock Sioux Tribe
Cannon Ball, North Dakota
"It's the worst thing that can actually go through here," Evering said. "It'll just ruin everything around the reservation. This whole entire water that we have is just going to be ruined."
Evering added, "Native Americans are still standing strong. They'll always be strong."
Naelyn Pike, 17
Chiricahua Apache
San Carlos Indian Reservation, Arizona
For Pike, the protests are "a time of unification. It's to be with my brothers and sisters and my youth to stand as one and fight for this land."
Pike said the potential threat posed by the pipeline is not simply against her generation, but against generations to come. "At any time that pipeline can break, and that will contaminate our water," she explained. "And if it contaminates our water, what water will our children be able to drink? What water will we be able to drink?"
She also had a message for President Obama.
"To President Obama, if you are listening, our people are in need of our lands to be protected," she said. "You say you are the president and you listen to all voices. Well, this is us telling you listen to our voice, listen to our cries. Because our indigenous people are suffering to protect the land that you are living on."
Despite the challenges, though, Pike remained hopeful, explaining that "to see all of the obstacles that we go through, and to be able to live and be proud of who we are, and know the songs and our language, and know the prayers, I know that we are not a lost people yet."
Anthony Red House, 18
Dine Tribe
Shiprock, New Mexico
Red House said the protests against the pipeline are unifying event with a sacred purpose. "This event has brought many tribes together from all over the nation just to fight for water," he said. "Because water is the resource to everything."
"Being able to fight for our land is something sacred," he added later. "It reminds us on who we are on the inside. Where we come from. Or who we come from."