If you were HIV-positive and had a chance to speak directly to the virus living inside your bloodstream, what would you say?
That's the question posed by Jóvenes Positivos LAC, a group of HIV-positive young people from across Latin America and the Caribbean. The idea behind the Querido VIH, or "Dear HIV" letter-writing campaign is get young people with HIV to reflect on the nature of their relationship with the virus occupying their bodies.
L'Orangelis Thomas, the group's social communicator, says the campaign is a way of encouraging people to move beyond HIV smalltalk— How were you infected? When were you infected?—and get to the core of what it means to live with the virus.
"We are trying to ask the questions that nobody else is," Thomas told me in phone interview from her home in Puerto Rico. "The intention of Dear HIV is to create a space where young people can reflect internally about what it means to live with HIV…to start looking at the virus in our bodies in a different way."
G/O Media may get a commission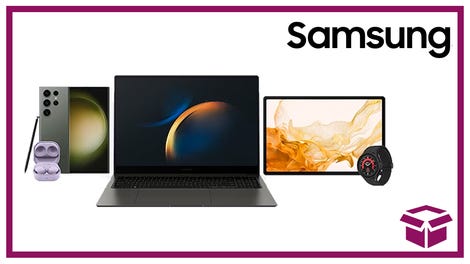 24 hour deals
Discover Samsung - Daily Deal
The letters, posted to this Facebook page in Spanish, are as diverse and complex and as the people themselves. Some are angry and resentful, while others read like love letters to an intimate partner.
And that's just it; HIV is many different things to many different people, Thomas says. In the worst of circumstances, HIV can be a death sentence if people aren't able to get life-saving antiretroviral medicines. But for some people who have been able to lower their viral loads with treatment, HIV is viewed as life-defining in a good way—something that has helped them connect with community, opened doors of opportunity, and even helped them find their voice in the world.
Others express anger at HIV for forcibly occupying their bodies and ruining their health. Still other young people are born with the virus and don't know any life before HIV.
"I was born with HIV and I enjoy life, but my mother died of AIDS when I was 11 so HIV did change my life and I can't pretend it didn't," Thomas said.
The collection of Dear HIV letters are being collected in advance of this month's International AIDS Conference in South Africa. Following the conference, a similar letter-writing campaign will be launched in English, Thomas says.
Here's a sample of the letters gathered so far.
Dear HIV,
I want you to feel the same way I feel having you inside me. I know that it's not your fault that you arrived into this world, but it's not my fault that you arrived into my life. You should have been just one moment in time; and with only one dose of pills I could have eliminated you. I want to be normal, but you won't let me. I wish it were you who had to take pills for the rest of your life.
—SWR /25. Puerto Rico
Dear HIV,
Even though it took me a lot of effort for us to get along well, I thank you for entering my life because you changed a lot of things for me. You also gave me the opportunity to know a group of young people in the same situation as me. Thank you for entering my life and I hope that we get along well forever, now that you are a part of me and even though they can't see you are there.
-La Pulga / 24. Mexico
Dear HIV,
I know that you are not going to leave my body, and that you'll always be there. So in the meantime, let's enjoy, fight, love, create and live together for the time we have left.
-Klaudya/ 30. Peru
Dear HIV,
You don't know how much I wanted you out of my body, and that you were just a bad dream. I thought that my life was going to end because of you. However, you made me open my eyes and made me meet wonderful people, and I will never regret that. So thank you, my dear enemy.
-ICC / 23. Mexico
Dear HIV,
From one day to the next, I learned that you had occupied my body forever. And although I can't throw you out, never forget that you are just a guest, and someday I am going to be able to get rid of you. But for the meantime, let's get along so that you don't break anything. I need you to try to not treat me badly, because outside of my body there is an entire society that treats me worse than you do. They stigmatize me, they discriminate against me, and they deny me love. So that's what we're up against, and we have to fight hard. You, without me, are nothing. And sometimes I think that I'm nothing without you.
—Horacio / 19. Argentina.
Dear HIV,
From the moment that you became a part of me, my whole life has been positive—including my test results, hahahaha. I have gotten to meet wonderful people and grown as a person and a professional. I have discovered a type of work where I feel comfortable and where I can be myself. I have validated the loyalty of my family and friends through their support after they learned that you will be with me forever.
—MEF / 23. Puerto Rico
Dear HIV,
THANK YOU for showing me that I am stronger than I ever thought I was. For showing me how much I can resist. And above all, for showing me how to find the strength to keep fighting.
—GRVO / 28. Bolivia
Dear HIV,
I'm not going to show you the fear, anger or impotence that I have felt since you arrived. Instead, I accept you the same way that mature people accept the wrinkles that age their face. Thanks for teaching me to distinguish between things that are important and things that are vital, and how to put problems in perspective. I am learning to live without hurry, to enjoy the ride, the landscape of the journey, the little joys in life, like sunset on a beach, or the embrace of the ocean breeze.
—FAHA /25. Mexico
Dear HIV,
Life brought you to me, and I confront you with strength and tenacity. I won't die for you. Never. Now I have to help the others.
—Cristian / 25. Costa Rica