PANAMA CITY — "This is the alley we used to run up to escape the police after we robbed tourists," says Luis Ricardo James, nodding at a passageway through a clutter of ramshackle clapboard tenement buildings. "Now we set up our restaurant here in the afternoons."
Standing before James, on a mean street corner two blocks north of gentrification, are three sun-ripened tourists who look like they took a wrong turn in search of caramel lattes. Even to someone unfamiliar with the art of strong-armed robbery, the misplaced tourists look like easy marks for a quick grab-'n-dash up the alleyway.
But James isn't about that anymore. Now, he and his buddies take money from foreigners in a gentler way: by offering tours of their old gang haunts, followed by a tasty lunch of fish and beers.
"Changing my life wasn't easy," James admits after the tour. "But we've matured. I'm 25 years old now. And I've got two kids. It's best to earn money honestly."
G/O Media may get a commission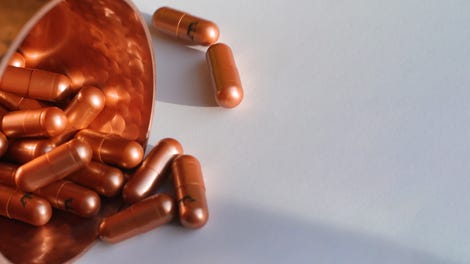 health
The Lyma Supplement
James and the other former gangsters of Forteleza Tours have learned that honest money can also be good money. Their neighborhood tour of the rough outer fringes of Casco Viejo, an area still pockmarked by the bullets of gang warfare, has become so popular in its first year of operation that they're now offering up to 10 tours per week, sometimes to an unruly gaggle of 30-40 tourists. And at $25 a pop, that "honest money" provides a better haul than shaking out the pockets of disoriented backpackers at knifepoint.
Forteleza Tours is now netting $3,000 a month in legit cash. The group has reinvested funds in expanding its business operation, bankrolled a community outreach program for other kids in the neighborhood, and salted away another $9k into savings. Not bad for their first year of pulling legal spondulicks.
In their success, Forteza Tours has become a model for community inclusion as well as compelling proof that the rising tide of tourism can lift all boats — if everyone's given a chance to float.
A city on the grow
Ten minutes away from the glint of glass skyscrapers in downtown Panama City sits the old quarter of town, or "Casco Viejo," which occupies a peninsular outcropping overlooking the Pacific mouth of the canal.
Casco's colonial-era streets are lined with stately multi-storied homes festooned with intricate latticework and fuchsia-colored bougainvillea that reach off iron-wrought balconies to wave at the tropical sea breeze.
Around each corner lies a crumbling church, an elegantly restored boutique hotel, a tree-shaded cafe, a man peddling Panama hats, or ocean waves slapping at a sea wall. The whole place is unutterably charming, driving enchanted tourists to dipsomania in a rooftop bar.
But mind your map, gentle tourist. If you stray a few blocks too far in the wrong direction, you could suddenly find yourself stepping with breathless haste through a run-down slum where shirtless men sit on car hoods and stare at you.
Until recently, Casco Viejo had some pretty rough pockets — derelict buildings that were occupied by rival street gangs known as The Hot Boys, La Terraza, and The Prodigal Sons (or "LHP"). If you wandered too far north, you'd stumble into some of the meanest and most economically depressed neighborhoods in Panama — El Chorrillo and Santa Ana.
James' former gang occupied the outermost fringe of Casco Viejo, after getting evicted from an abandoned five-story building known —rather awesomely— as Castle Greyskull (yes, that one — of He-Man and She-Ra fame). The ousted gang was pushed to 11th Street and reinvented itself as Ciudad de Dios, engaging in regular border skirmishes with neighboring gangs from El Chorrillo.
But Casco Veijo wasn't done growing. Surrounded by ocean on three sides, the urban renewal could only expand northward, further encroaching on Ciudad de Dios' turf. On the plus side, it was good for crime because it brought more errant tourists into Ciudad de Dios' neighborhood.
"I was maybe 12 or 13 when I started to rob tourists; we'd rob five or ten a day," says James, who eventually got nabbed by police and served jail time for possession of a firearm. "They were building new homes closer and closer to our street, so tourists kept coming. But there were no work opportunities, so we just robbed them — we'd take cellphones, watches, money, whatever. We never hurt anyone unless they fought back."
Tourism entrepreneur Matt Landau, who runs a successful vacation rental business down the street, tried to warn all his tourists about the boundaries. As recently as two years ago, Landau says, he had to warn every tourists who stayed at Los Cuatro Tulipanes to not venture beyond 9th street. Sometimes they listened, sometimes they didn't. Those who didn't came back to the hotel with their pockets hanging out.
"Probably half of the tourists those guys robbed were staying at my place," Landau says.
Robberies and stray bullets weren't good for tourism. So Landau and fellow business owner K.C. Hardin decided to do something about it. Their plan, which became institutionalized as the Esperanza Social Venture Club, is to offer gangs a comprehensive roadmap to integrate fully into the local economy and society by giving them job-training, mentorship and small-business loans. Esperanza works with a team of professionals on a 10-week gang-demobilization program based on psychological counseling, skills-training, and lessons about men's health, self-respect, and the basics of running a small business.
Many of gang leaders, Landau says, are naturally equipped to make it as businessmen. "Gang leaders have very similar attributes as entrepreneurs," Landau said. "They hustle, they're smart as hell, and they're manipulative."
Gangs also work in a hierarchy. So getting the gangs to commit to the program means getting the leader on board first. "When the leader commits, the message trickles down and everyone else follows the order," says Landau, who now spends half his day WhatsApping with former gang bangers.
The first class Esperanza worked with were the Hot Boys, but most of its graduates ended up dropping out after getting in trouble in their job placements in local hotels and restaurants. One punched a co-worker, one got caught stealing, a few failed drug tests, and another was fired for "terrorizing the old ladies he worked with," according to Landau.
"We failed the first class a little bit," Landau admits. But adjustments were made, and the second class —Ciudad de Dios, which graduated from the program a little over a year ago — has become a fast success. In addition to Forteleza Tours, other members of the gang are running a successful seafood delivery business, a local creole eatery, and a electronics repair shop.
The third class, the former gang known as La Terraza, just graduated from the program last month with their own set of business plans.
In all, three of the four gangs that used to haunt Casco Viejo have been demobilized in the past three years. The program is so successful it has drawn the attention of MIT, which sent students to help Esperanza develop a for-profit business model, and led to a new social-impact investment fund to give loans to subsequent businesses.
Oh yeah, and gang violence has virtually disappeared from Casco Viejo over the past year; the former members of Ciudad de Dios haven't committed a crime in 15 months.
With Ciudad de Dios out of operation, the turf wars with rivals from El Chorrillo have ended.
"There are no gangs here, so the gangs from Chorrillo don't come here to fight anymore," James says. "They respect what we're doing."
Gaining the respect of police has been a bigger challenge, however. The former gangsters say the police are leery of their efforts to reinvent themselves on the straight and narrow.
"The cops who have known us for eight or ten years don't think we deserve the opportunity for a second chance," says Antonio James (Luis' cousin), a 31-year-old former drug dealer who used to push crack out of Castle Greyskull, and has been in jail three times for his priors . "They still want to throw us in jail, but thank God our tour business is working."
While the beat cops may have their doubts about the sustainability of the program, the chief of police is admittedly happy to have his crime numbers down. And the guys from Ciudad de Dios are so sold on the program that they want to help replicate its success by encouraging other gangs to demobilize and become productive members of one of the hemisphere's fastest growing economies.
"We want to talk to other gangs in other areas to include them in these efforts," the elder James cousin said. "If we can, we think we can get rid of all the gangs in Panama within five years."