Across southern California, religious leaders are hard at work creating the infrastructure for what could become a major form of resistance in the Trump-era: sheltering immigrants.
Calling themselves the "Rapid Response Team," a grassroots network of pastors, ministers, and laypeople have begun preparing private residences to house—and if need be, protect—undocumented immigrants at risk for deportation under President Trump's ongoing crackdown on the undocumented community.
"That's what we need to do as a community to keep families together," Paster Ada Valiente explained to CNN, which profiled this growing movement on Thursday.
Taking their inspiration from a similar effort to shelter refugees from Central America in houses of worship during the 1980s, the Rapid Response Team differs in one crucial way: In addition to using religious centers to protect those at risk from deportation, they also utilize private residences.
"There's a difference between someone knocking on your door at the church who's a federal agent and someone knocking on the door of your home, where, if they don't have a warrant, they shouldn't be entering," Reverend Zach Hoover explained to CNN.
Under the Obama administration, ICE's ability to search and detain undocumented immigrants was limited when it came to religious spaces like churches and synagogues. It's a policy observers don't expect to last under President Trump. Homes, however, have stronger constitutional protections under the 4th Amendment, requiring warrants for searches, and affording residents key safeguards against ICE agents simply bursting in.
G/O Media may get a commission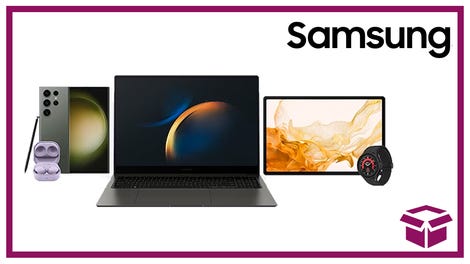 24 hour deals
Discover Samsung - Daily Deal
The Rapid Response Team comes amidst a growing opposition to President Trump's immigration policies among some religious groups.
"The faith groups are going to kick and scream and object to every aspect of this disgusting, vile executive order,"Mark Hetfield, president of the Jewish refugee group HIAS, told NPR last month. "[It] makes America out to be something that it is not. We are a country that welcomes refugees."
"My phone is ringing off the hook from people in local churches who want to know when they can receive a refugee family,"  Lutheran Immigration and Refugee Service president Linda Hartke added. NPR noted that two-thirds of the refugee-resettlement agencies in the U.S. are faith-based groups.
Rev. Hoover expects the Rapid Response Team could shelter around 100 immigrants in its current state. But, he told CNN, he expects that number to reach into the thousands moving forward.
"So they can stay with their families. So they can be with their husbands," Hoover said. "So they can avoid being detained and deported. Everybody talks about how families are the bedrock of our country. We believe that. Our congregations believe that."