The devastation of heartbreak and loneliness has long been a source of literary inspiration. Whether it's Jane Eyre pining for the mercurial Mr. Rochester on an English moor (crying into her crinoline!) or Blair Waldorf lamenting her lost love over a Park Avenue brunch, we can't seem to get enough of people's romantic entanglements and misfirings.
This might explain why, on Thursday, the hashtag #SingleBecause began trending on Twitter. Part mass-therapy session, part infinite scroll of raw human emotion, the hashtag inspired a wellspring of the saddest relationship confessions you'll ever read. Each tweet felt like a tiny, mournful Victorian love sonnet.
G/O Media may get a commission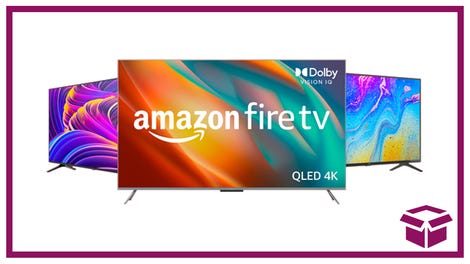 Ooh. stunning.
New Amazon Fire TVs
Scrolling through the tweets, it's easy to focus on the jokier aspects of #SingleBecause. But look beyond the pledges of undying love to pizza and Netflix and cats and you'll find real, throbbing emotion. The most common complaints seem to be that people are disloyal—they'll leave or betray you, the bastards—or that users feel doomed to unrequited love or perpetual spinsterhood.
While #SingleBecause first became popular in 2013, its reincarnation has allowed for a fresh laceration of old wounds. As of publication, the hashtag has hundreds of posts and thousands of reshares, and it seems to be resonating with users the way a bitter-sweet haiku might also tug at the heartstrings. That there's so much sadness on social media isn't surprising—but after spending an afternoon scrolling through over 500-plus heart-wrenching posts, it seems that the Brontë sisters have nothing on the collective angst of Twitter.
On the bright side? At least these lovelorn know they're not totally alone in their aloneness. ¯\_(ツ)_/¯
Laura Feinstein is the Head of Social Stories at Fusion. Formerly, she held staff roles as the East Coast Editor of GOOD Magazine and the EIC of The Creators Project at VICE, and has contributed to The Guardian, T/The New York Times, Paper Magazine and many others. She specializes in the niche, the esoteric and the un-boring.