A court ruling in small town Nebraska could open the door to laws that make life harder for undocumented immigrants.
The 26,000-person town of Fremont passed an ordinance in 2010 that prohibits landlords from renting to immigrants who crossed into the U.S. illegally or overstayed a visa. Civil rights groups challenged the measure in court, but the 8th U.S. Circuit Court of Appeals allowed the law to stand.
On Monday, the Supreme Court declined to hear the case. That leaves the ordinance in place and sets a precedent for other states covered by the eighth circuit court.
In addition to Nebraska, the eighth circuit includes Arkansas, Iowa, Minnesota, Missouri, North Dakota and South Dakota. Local governments in any of those states could pass copycat measures, according to legal experts, and the ordinance would likely stand.
The eighth circuit is the exception when it comes to rental laws targeting undocumented immigrants. Two other circuit courts — the third and the fifth — have struck down similar measures.
G/O Media may get a commission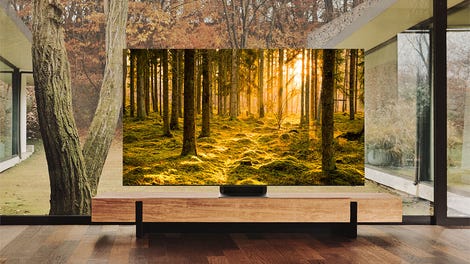 Up to 40% off
Samsung Smart TVs
The Nebraska law was drafted by Kansas Secretary of State Kris Kobach, a well-known figure who helped write a controversial bill aimed at curbing illegal immigration in Arizona. Most aspects of that law, called SB 1070, were declared unconstitutional by the Supreme Court two years ago.
Kobach said he would help other municipalities covered by the eighth circuit court adopt measures similar to the one in Nebraska.
"I am not out there recruiting cities, by any stretch, but if other cities do want to move forward now that the legal landscape is clear, then I'm certainly willing to hear them," he told Fusion. "All they have to do is adopt the Fremont ordinance word-for-word and they will be 100 percent secure against any legal challenge."
Pratheepan Gulasekaram, an associate professor of law at Santa Clara University, agrees that the Supreme Court's refusal to take on the Nebraska case "opens the door" to copycat laws in the aforementioned states.
"The question is whether as a practical or political matter, any other cities would actually take advantage of that possibility," he said.
The climate around state- and local-level immigration laws has shifted in the past two years. Arizona's SB 1070 — the test case for state immigration laws — was largely shredded by the Supreme Court. And Fremont-style renting laws targeting unauthorized immigrants were nullified in places like Hazelton, Pa., and Farmer's Branch, Texas.
"If we're looking at the trend since 2012," Gulasekaram said, "these sorts of laws have lost a lot of steam."
Ted Hesson was formerly the immigration editor at Fusion, covering the issue from Washington, D.C. He also writes about drug laws and (occasionally) baseball. On the side: guitars, urban biking, and fiction.