When these three Canadian teens visited a 420 celebration in Vancouver last week, they didn't come armed with glass pipes or lighters. Instead, they brought gas masks.
High school students Duncan and Connor Fesenmaier (they're twins) and Jordan Smith think marijuana should remain illegal. They visited the city's once-a-year weed fest to promote that message, donning anti-marijuana T-shirts and attempting to proselytize the masses, with little success, according to the Surrey Now, an area newspaper.
Police tried to discourage the teens from coming at all. "Are you ready for some abuse?" one officer asked them as they approached the event.
According to the Surrey Now, the boys weathered a stream of insults, including having weed smoke blown into their faces, but remained "polite and diplomatic."
G/O Media may get a commission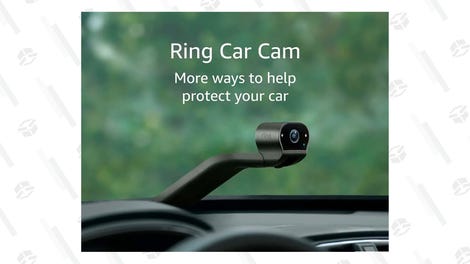 The highlight of the day was when Connor had the chance to debate Marc Emery, aka "the prince of pot," one of Canada's best-known supporters of marijuana legalization. The two hardly saw eye-to-eye on the issue, but shook hands afterward.
The three teens — who are members of an anti-pot group called Smart Approaches to Marijuana Canada — plan to return next year, according to the Surrey Now. "We know our science, we know we're right and we just have to put that out there," Connor said.
Willie Nelson: marijuana "was, by far, the smoothest of all my marriages"
Believe it or not, Willie Nelson wasn't always a pot smoker. Early in his career, he drank whiskey and smoked cigarettes.
"I was too young and dumb to see the harm they were doing," he writes in a new memoir "It's a Long Story," coauthored with David Ritz and detailed in the New York Post this weekend.
Nelson said he avoided the green stuff because he bought into the government's anti-marijuana message. "I'd seen [the marijuana scare film] Reefer Madness, and I was a little worried that a little pot might get me crazy," he wrote.
He cut back on alcohol in the early 1970s. "My love affair with pot became a long-term marriage," Nelson said in the book. "It was, by far, the smoothest of all my marriages."
The 81-year-old country singer recently entered the legal marijuana business with his own "Willie's Reserve" brand of legal weed, which will be grown in Colorado and Washington.

Former basketball star hit hard over marijuana charges
Jason Miskiri went from being a basketball star at George Mason University to a prominent owner of a restaurant and nightclub in Silver Spring, Maryland. Then came the marijuana charges.
Miskiri pleaded guilty earlier this month to conspiring to distribute more than 1,000 kilograms of marijuana. He had been arrested in 2009 after a Texas state trooper allegedly found him with more than 200 pounds of marijuana, a story The Washington Post recounted this weekend.
The feds finally charged him in a bigger case in 2014, with prosecutors saying he earned at least $3 million selling weed acquired from various sources.
Miskiri was known for his charity work in the community, providing Thanksgiving dinner for the homeless and sponsoring a youth basketball camp. He'll forfeit the restaurant as part of the plea deal with prosecutors.
The charge against Miskiri typically carries a mandatory minimum sentence of 10 years in prison, but the Post reports that he could receive a shorter term if he shares more information about the crimes with prosecutors. His sentencing is scheduled for Sept. 14.
Ted Hesson was formerly the immigration editor at Fusion, covering the issue from Washington, D.C. He also writes about drug laws and (occasionally) baseball. On the side: guitars, urban biking, and fiction.