College football is a shitty deal. Major programs, like at the University of Texas, for example, can pull in nearly $100 million in profit. The athletes, of course, don't see a dime. Some go on to suffer degenerative brain diseases, if they're lucky enough to continue playing at the professional level, and the coaches pull in millions of dollars all the while. These same coaches are capable of yanking a scholarship whenever they see fit; the players, meanwhile, have little to no leverage.
Scholarships do cover living expenses up to a certain point, but say there's a kid whose mom needs a little extra cash to help cover her utility bill. Still, the NCAA technically couldn't help with that.
Enter Laremy Tunsil. Tunsil, as the entire world knows now, was a projected top-three pick for the NFL draft until last night, when someone hacked his Twitter and Instagram to post a video of him smoking a bong and to post screenshots of text message conversations with coaches.
The latter, really, is the bigger story, because it'd be more surprising if a 21-year-old college kid didn't smoke pot at some point. In the leaked text messages, Tunsil can be seen asking for $305 from someone who is presumably Ole Miss assistant athletic director John Miller to pay his mom's utility bill. (Tunsil later admitted to taking money from a coach in a post-draft press conference.)
G/O Media may get a commission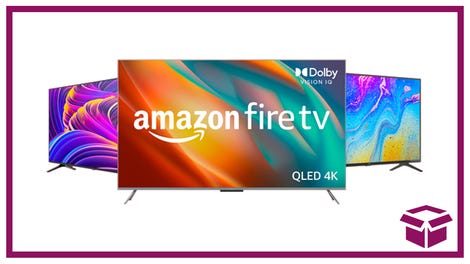 Ooh. stunning.
New Amazon Fire TVs
"Wow—for one month???," Miller replies, seemingly incredulous at the amount of money. Admittedly, $300 seems high for a monthly utility bill. But that's not the point.
Smoking pot and asking for help with rent? Hate to say it, but Laremy Tunsil might be… 21 years old.

— Dan Rubenstein (@DanRubenstein) April 29, 2016
An assistant athletic director, for example, might make nearly $100,000 a year. Hugh Freeze, Ole Miss's coach, makes $5 million a year. Ole Miss, the athletic program, brought in $87 million in revenue in the 2014–2015 school year. Laremy Tunsil doesn't get nothing from playing football at Ole Miss, but the income disparity between coaches, college athletic programs, and the players essential to them is undeniable.
Tunsil asking for help, and his coach appearing incredulous at the very question, is symptomatic of these larger institutional and systemic issues with the NCAA at large. Set up a system to give these kids some of the cut. It's long past overdue.
Michael Rosen is a reporter for Fusion based out of Oakland.