Next year, I will vote in a presidential election for the first time in my life. I will be 33.
When I first came to the United States in 1994, I was 11 and Bill Clinton was in the third year of his presidency. By the time I was 18, my tourist visa expired and I became an undocumented immigrant without a voice and without a vote.
The undocumented youth of today may not have a vote, but they are creating a voice that is louder and more powerful than most Americans care to exercise by casting a vote.  Three of the most prominent immigration rights activists have been tapped by the presidential campaigns of Hillary Clinton and Bernie Sanders to join them on the road to 2016.
Erika Andiola and Cesar Vargas of the Sanders campaign are DREAMers with Deferred Action for Childhood Arrivals (DACA) permits that allow them to work legally in the country. Lorella Praeli of the Clinton campaign was once undocumented and received a green card in 2012, but still cannot vote.
Vargas, who joined the Sanders campaign as a Latino outreach strategist, is the first undocumented lawyer in the state of New York. He recently told me that when he looks at the American flag, he is reminded that he could be deported and can't vote. But he also sees hope and freedom. In that hope, undocumented immigrants are able to see a future in a flag that does not legally belong to them.
G/O Media may get a commission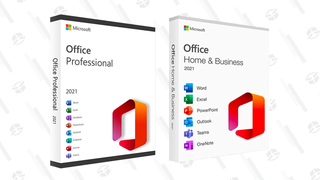 89% off
Microsoft Office Professional 2021 Lifetime License
The undocumented may not be able to vote for a president that represents them, but that is not stopping them from working to persuade U.S. citizens to vote for a candidate that will stand up for immigrants. It's worth noting that just a couple of weeks after adding Andiola and Vargas to his staff, Sanders released a bold immigration platform.
Sanders' plan addresses many of the concerns of the undocumented community, from providing deportation relief to anyone who would have qualified under the 2013 immigration reform bill that passed the Senate but never went to vote in the House, to ending the use of private detention centers.
Andiola urged us to "stop pretending like we live normal lives" in a YouTube video she made after immigration officials detained her mother and brother.  She is right, our lives as undocumented Americans are far from normal.  There is nothing normal about being a key member of a major political campaign and still having to fear that you may be deported, or that your family might be deported.
I lived in fear of being found out while I worked on Wall Street as an undocumented immigrant. None of my professional or financial success mattered. I was still faceless and voiceless, there was nothing I could do to earn being American.  I tried to blend in, to fade into the noise of New York.  But the young undocumented people of today will not blend in, they are standing up for themselves and for our community.
Undocumented young people are becoming expert lobbyists, successfully lobbying the Obama administration to take action after Congress failed to pass the DREAM Act. The result: the DACA program, which provides a temporary work permit and relief from deportation for those who qualify.
Undocumented young people are becoming expert organizers, leading dozens of protests, demonstrations and hunger strikes that have led to several states to provide in-state tuition and driver licenses to undocumented students.  They have successfully stopped deportations and reversed rulings for racist and unjust laws.
I have been so inspired by their work, by their commitment to take action, by their refusal to watch from the sidelines simply because they don't have papers.
I can finally cast a vote. And as I look toward November 8, 2016, all I can think about is with my vote I can make sure when politicians invoke the almighty "working for the American people," that they are referring to me and my undocumented brothers and sisters.
Some Americans may reject us, some Americans may call us illegals, but undocumented youth are a perfect example of what it means to be patriotic, to be an engaged citizen, of what it means to be American. If you have the privilege of being a citizen of the United States, use your vote to add to the voice of the undocumented youth of today.
Julissa is chairwoman of the Ascend Educational Fund. She's currently working on a book chronicling her story as an undocumented American working for Goldman Sachs.