WOODBRIDGE, Va.— Anika Rahman spent the Friday night before Election Day knocking on doors in suburban Virginia.

Rahman, 24, is a senior at George Mason University, but as a Canadian immigrant, she can't vote in Tuesday's gubernatorial election herself. Instead, she has juggled studying for midterms with knocking on doors—an average of 120 per day, she told me—to help Ralph Northam become Virginia's next governor.
Turnout in Prince William County, where Rahman was canvassing, will be critical for Democrats Tuesday night. That's why groups like CASA in Action, the immigrants' rights group Rahman was canvassing with, have been beating down doors in the area for the past three months.
CASA in Action has hit 82,000 doors since August, targeting people of color and immigrants to get out the vote. Jennifer Romero, 20, has been canvassing with CASA in Action seven days a week. She wants to go to college, but can't afford it right now. She had hoped to join the military, but cannot due to her status as a recipient of the Deferred Action for Childhood Arrivals program, or DACA.
Romero said she's thankful she was able to renew her DACA status at all, and has two more years under protected status.
G/O Media may get a commission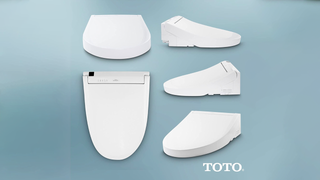 44% off
Toto Washlet Electronic Bidet Toilet Seat
"If Congress is not making an act, that will be removed, and I will be back to the shadows," she says.
---
In 2016, Hillary Clinton won Virginia by 5 points, making it the only state in the American South that Trump lost, and black and Hispanic voters were crucial to her victory there. But talking to voters of color in Virginia, many seem disenchanted by the political process in general, and frustrated with some of Northam's comments specifically. The week before the election, Northam told a local TV station that he would support a bill banning sanctuary cities in Virginia.
Going into Election Day, Northam, held a slight edge over Ed Gillespie, a former Republican Party chairman who worked for President George W. Bush's administration and helped run Mitt Romney's 2012 presidential campaign. Republicans have not won statewide office in Virginia since 2009, and if Northam wins, Democrats will control every branch of the state government.
Still, it's been unnerving—if not exactly shocking—to see how closely Gillespie has been able to keep the race. During the primary, Gillespie billed himself as the Sensible Republican in the race, and won. In the general, rather than moderating his message, he's tried to amp up the Trumpian base with race-baiting ads that tap into white grievance politics. His campaign has conflated undocumented immigrants with gang members, argued that felons should not have their voting rights restored, defended the Confederate monuments as "our history," and decried black NFL players' protests during the National Anthem.
If Gillespie had run for governor 10 years ago, his platform may have looked a lot like Northam's. (Northam voted for Gillespie's old boss, George W. Bush, twice.) In 2004, while serving as head of the Republican National Committee, Gillespie oversaw a GOP program to reach people of color. But in the Trump era, soft-spoken kitchen table ads about the values of small government simply won't cut it anymore.
While the Northam campaign's messaging around race has been a bit disjointed, Gillespie has maintained a coherent, if toxic, vision. Gillespie's race-baiting strategy has been mirrored by the state party: "Ralph Northam wants to TEAR DOWN HISTORY while making life EASIER for illegal immigrants," one mailer from the Republican Party of Virginia read.
While his campaign has embraced Trumpism wholeheartedly, Gillespie himself has carefully kept Trump himself at arm's length, without actively rejecting him. Gillespie has refused to condemn Trump's comments that there were bad people "on both sides" in Charlottesville, and in return, Trump has tweeted out his support. (You can interpret what a native New Yorker would mean by "our history/heritage" for yourself.)
Gillespie may have completely eroded his trust with Hispanic voters in Virginia, but he still has a path to victory that runs through Trump Country.

"To his credit, he's a great campaigner," Kim Propeack, CASA in Action's political director, said. "I have been somewhat astonished by how much he's gotten away with."
---
Rahman looked at the map on her iPad to see where her turf for the day is. The app lists the names of residents, their partisan leanings, and if they voted in the last election.

At our first stop, there was a box of discarded Halloween decorations on the stoop. An older woman named Josephina answered the door. Rahman gave her her spiel and handed Josephina a campaign flier.
Josephina pointed at the tiny photo of Northam and squinted. "I think I've seen him," she said.
Was she planning to vote on Tuesday?
"I don't think it's important. The last time…" she shrugged.
Josephina said she had voted for Hillary Clinton last year, and felt that her vote didn't make a difference in the outcome of the election.
"That is the problem for me," she added.
Rahman walked on, toward a house in a cul de sac where two girls were riding bikes. A man came to the door, and Rahman gave her spiel about the local races. He listened politely, then shook his head apologetically.
"I know nothing about that, no," he said. "I don't want to vote."
He still took the literature. Rahman walked back down the steps.
"It's not that they didn't vote. They did vote. They just don't think their vote counts," she said.
Jasmine Nazarett, who works for the group Center for Community Change Action, joins Rahman for the next door knock. A woman named Maria opens the door. She said she had heard about the race, but has not decided if she'll vote or not.
"The people running of the government, no one is good. Everyone going to Trump," she said.
"So actually, we're here to talk about Dr. Ralph Northam—" Nazarett said.
"I saw that too. But they say about Trump, that something like that talking about him too," Maria says. "He don't act like Trump, but he's talking, he's going to continue with him."
Rahman and Nazarett thanked Maria for her time and walked back down the driveway.
"I think she was definitely moved by the sanctuary cities comment," Nazarett said. "That's what she was referring to."

Rahman seems confused about the comment.
"Did he say that by mistake?" she asks.
"I don't think it was a mistake," Nazarett says.
---
It's hard to blame people who voted for in 2016—many of them for the first time in their lives—for feeling disenchanted one year later. Still, Luis Aguilar, CASA in Action's advocacy and elections manager, told me that Northam has gained the trust of his group. He pointed out that Northam supports issues that are important to working class immigrant families, including giving drivers' licenses and in-state tuition to undocumented immigrants, and expanding Medicaid to 400,000 Virginians.

"We need to ensure that Dr. Northam wins. Why? Because we know we can work with him," he said. "At the end of the day, we have two options. We have to ensure that the better option wins."

When used effectively, identity politics motivates otherwise disenchanted voters. Unlike Gillespie, whose entire campaign could be used as a study in White Identity Politics 101, Northam has seemed reticent to respond with a forceful message about racial inclusion. After the truck attack in Manhattan last week, the group Latino Victory Fund had to quickly take down an ad showing a pickup truck with a Gillespie bumper sticker and Confederate flag chasing around terrified black and brown kids. Northam's allies said the controversy around the Latino Victory Fund ad may have been inflamed by social media bots. Meanwhile, Gillespie's team has been working around-the-clock to plaster Virginia's airwaves with 2017's iteration of the Willie Horton ad.
In 2013, black voters in Virginia—who make up 20 percent of the Commonwealth's electorate—tipped the scales in Terry McAuliffe's favor, and they represent a critical voting bloc for Democrats to turn out Tuesday. But when Northam himself has been asked about issues that concern many black Virginians, he has demurred. After Charlottesville, Northam said the statues should be taken down and put in museums. He later backtracked, saying the state should leave it up to local governments to decide what to do with them.
Northam's campaign received some blowback after they approved roughly 1,000 pieces of campaign literature that omitted Justin Fairfax, the Democratic candidate for lieutenant governor, who is black. The union that produced the literature did not endorse Fairfax—possibly because he has spoken out against two proposed natural gas pipelines in the state—and requested the Northam campaign keep him off the literature. Fairfax would be the first black person elected to statewide office in Virginia since 1989.

For their part, Virginia Democrats say they have spent $3.5 million on outreach to minority voters this year. But Northam himself has seemed content to lean on surrogates and outside groups to do the heavy lifting in reaching minority voters, rather than speaking to those communities himself. The Black Progressive Action Coalition pledged to spend $1 million to turn out black voters in Virginia. Barack Obama, Sen. Kamala Harris, Sen. Cory Booker, Rep. Keith Ellison, and former Attorney General Eric Holder have all stumped for Northam in recent weeks.
"All voters are important to me," Northam said last week. "I talk about things that are important to all voters, not just certain groups of voters. That's not the way I look at Virginia."
---
Rahman knocks on a few more doors, but people either aren't home, or are hiding from the plague of canvassers. We see a house with a Confederate flag hanging from the porch, and a pickup truck parked out front with a Confederate bumper sticker. Across the street, a woman in a hijab gets out of her car and starts unloading her things in the driveway. Rahman walks over and talks to her for a few moments, but the woman doesn't seem in the mood for chatting. Rahman gives her an extra copy of the campaign lit and walks back down the driveway. She turns back to add, "Assalamu alaikum!"

"A lot of other people who are minorities lose faith because of all the changes and all the rhetoric that's been happening," she told me. "So being a minority, people see us going and fighting, and think that would be a positive attitude to have, and make change in the right way."
Democrats could learn a lot from grassroots organizations like CASA, and from passionate canvassers like Rahman and Romero, about which messages stick with voters, and which don't. If Democrats aren't able to develop a coherent message—one that provides a clear answer to the GOP's embrace of white identity politics—they run the risk of making their most loyal voters want to tune out.