When investor Natasha Lamb considered all of the issues facing women working in technology—their paltry numbers, bias against them, the testosterone-fueled workplace—one stood out as a problem she could actually fix: the gender pay gap.
"Wage information in general is such a black box," Lamb said.
Lamb is the director of shareholder engagement at the Boston activist investment firm Arjuna Capital, an arm of the wealth management firm Baldwin Brothers. Activist investors buy large stakes in public companies in hopes of influencing change in the company for the public good. For Lamb, that meant breaking down Silicon Valley's barriers to women. She has submitted proposals to nine tech companies in which her firm has a stake asking them to publicly disclose whether they pay women less than their male colleagues, and if so, by how much. Of those, so far three have revealed that they do underpay female workers, at least slightly.
"As investors we're interested in understanding what structural barriers are keeping these companies from thriving and being diverse," Lamb told me, via phone. "Equal pay is a metric that companies can disclose, should disclose, and should be accountable to investors for."
Most studies suggest that pay is fairer in tech than other industries, but the gender pay gap is still definitely there. A PayScale analysis found that it's highest at the executive level with women on average being paid 22 percent less than men—suggesting that as women climb the ranks, the gap widens.
"On average, tech companies pay women $10,000 less than men," Lamb said. "It becomes a vicious cycle: as women, already making less, go from one job to the next, it almost gives their new employer permission to continue paying them less."
G/O Media may get a commission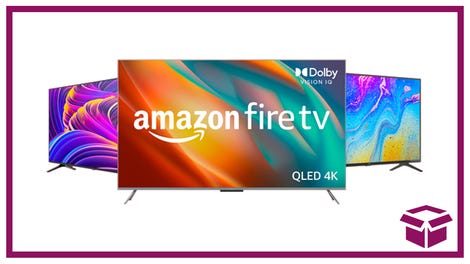 Ooh. stunning.
New Amazon Fire TVs
Lamb took on eBay first, with Arjuna Capital submitting a proposal to its board back in February 2015, asking the company to both disclose any gender pay gap and prepare a report on its plan to eradicate it. Unfortunately, the proposal was defeated. Only 8 percent of the company's shareholders voted in favor after eBay recommended against it, arguing that it would "not enhance the company's existing commitment to an inclusive culture or meaningfully further its goal and efforts in support of workplace diversity."
Lamb, though, was not deterred. The movement for equal pay had begun to go viral, with shout-outs at the 2015 Oscars and during the State of the Union. "It's 2015. It's time," declared President Obama. So this year, Lamb submitted proposals to nine of Silicon Valley's biggest companies.
Companies have responded with drastically varying degrees of enthusiasm. Adobe fought the proposal and got it thrown out on a technicality. Arjuna withdrew its proposals from Intel and Apple, after both companies reported they had virtually no pay gap and publicly committed to take steps to keep it that way. Expedia and Microsoft also said they would comply with the information request without putting it to a shareholder vote, so Arjuna withdrew its proposals there, too.
Amazon sought at first to block the proposal, arguing that it was "inherently vague or indefinite." The Securities and Exchange Commission, however, ruled that the company would have to include it on its annual ballot. At that point, Amazon, caved, too.
"Our recent review of the compensation we awarded last year at Amazon – including both base and stock – resulted in women earning 99.9 cents for every dollar that men earn in the same jobs," an Amazon spokesperson told me. "There will naturally be slight fluctuations from year to year, but at Amazon we are committed to keeping compensation fair and equitable."
Lamb's proposals are still up for a shareholder vote at Facebook and Google. The vote took place at eBay this week.
Facebook, Lamb notes, issued a statement bolstering the importance of equal pay, but she found it so vague as to be practically worthless. (When contacted for this story, Facebook referred me back to the same statement).
In an SEC filing, Google's parent company Alphabet advised its shareholders to vote against it, arguing that Google's compensation structure "is designed to prevent gender pay differences by setting pay targets by job" and that the company conducts pay equity analyses regularly. Revealing publicly how well that system works, Alphabet wrote, would not "enhance Alphabet's existing commitment to fostering a fair and inclusive culture." (Both Google and eBay pointed me to their SEC filings in lieu of comment.)
Last fall, when an ex-Googler exposed troubling potential pay inequality, Google told Fusion that the company has "no pay gap."
Ebay, too, opposed the proposal for the second year in a row and at a shareholder's meeting Wednesday it again failed to pass.
But 44 percent of shareholders—significantly more than the 8 percent last year—voted in favor of it and CEO Devin Wenig said in a statement that it caught his attention.
"Gender pay equity is an important issue for our company, our industry and the economy as a whole," he wrote. Wenig said the company is currently conducting a global analysis of its gender pay equity (including salary, bonus and stock) and that it will share its findings publicly when it completes that review in October 2016. "Importantly, if we find that we have an issue, we will fix it," he wrote.
Lamb told me that a large part of her interest in leveling Silicon Valley's playing field is that it just makes good business sense. Study after study has shown that greater diversity begets better innovation and problem-solving, two values Silicon Valley holds dear.
And, for the most part, Silicon Valley has recognized that diversity is a good goal: for the past few years, companies including Google, Facebook, Apple and Amazon have all publicly released their diversity numbers, with an eye towards improvement.
Unfortunately, even if pay is equitable, inequality persists. Sure, maybe men and women in the same positions at Amazon are paid about the same. But only three of its 11 board members are women, meaning it's mostly men in some of the company's most highly-paid positions. Same at Apple where only 28 percent of the company's leadership is female. Those numbers are not outliers among tech's titans. Even at companies reporting pay at parity, access to high-paying jobs is not.
Beginning in 2017, companies with more than 100 employees will be forced to report earnings discrimination to the Equal Employment Opportunity Commission and the Department of Labor. But that won't necessarily solve the problem—Silicon Valley companies have long been required to report the race and gender breakdown of its employees to the EEOC, but none seemed to take seriously a lack of minorities and women until that information went public.
There is no guarantee that shareholders will vote in favor of Arjuna's proposals, and even if they do, a company has no obligation to comply. But a vote in favor of Arjuna's proposal would send a strong signal to Valley executives that pay parity is taken seriously.
For Lamb, exposing the hidden pay disparities of Silicon Valley is also personal. As a mom with two kids and a decade of experience working in finance, Lamb knows what it's like to be on the wrong side of bias. When she asked for flexibility at a previous job after having kids, for example, the perception seemed to be that she wasn't committed to her job.
"I recognize that all people aren't in a position to speak up and say, 'This doesn't seem right, it's not fair,'" she said.
Lamb plans to file more proposals, and has already heard from investors at other firms hoping to do the same.
"I'm so heartened to see the momentum and how many companies have stepped up and made strong commitments," she said. "Equal pay disclosures will become a best practice. It's just time."