The 75th anniversary of the Japanese attack on Pearl Harbor on Wednesday was marked largely by solemn memorials and respectful remarks.
In one bizarre instance, though, the event was used as a pretense to attack a professional football player fighting for racial inequality.
At a memorial service attended by hundreds at the site of the infamous attack in Hawaii, Navy Admiral Harry Harris made a special point of singling out San Francisco 49er Colin Kaepernick for his season-long national anthem protest.
"You can bet that the men and women we honor today, and those who died that fateful morning 75 years ago, never took a knee and never failed to stand whenever they heard our national anthem being played," Adm. Harris, who heads the United States' Pacific Command, told the crowd. Kaepernick was never referred to by name, but it was clear who Harris was talking about.
Harris' remarks were met with enthusiastic applause—which soon turned into a standing ovation—by those in attendance at the memorial ceremony. The internet, however, had a different reaction.
G/O Media may get a commission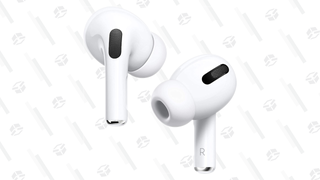 28% Off
Apple AirPods Pro Wireless Earbuds
At least one user pointed out that the racial injustice being protested by Kaepernick was behind the segregation of the armed forces during World War II.
According to the Washington Post, the official Department of Defense Twitter account initially posted—then deleted—Adm. Harris' remarks. A Pentagon spokesperson told the paper that the Tweet was removed "because we decided we didn't want to weigh in on something that could be construed as political."
As it happens, the DoD has also been responsible for millions of dollars worth of payments to various NFL teams for a series of "salute our troops" programs—a decision explained by a New Jersey National Guard spokesperson as "promoting and increasing the public's understanding and appreciation of military service," which in turn "increases the propensity for service in our ranks and garners public support for our Hometown Team."
Kaepernick's social justice protest began in August, when he refused to stand for the national anthem during a pre-season game. The following day, he explained that he was "not going to show pride for a flag for a country that oppresses black people and people of color."
"To me, this is bigger than football and it would be selfish on my part to look the other way," Kaepernick continued. "There are bodies in the street and people getting paid leave and getting away with murder.
While Kaepernick's protest has earned him heated criticism from some football fans, it has also been adopted by over a dozen other NFL players, and sent his jersey sales through the roof. In September, Kaepernick announced he would donate all proceeds from his merchandise sales to charity.
He has yet to respond to Adm. Harris' remarks.