Beauty pageants are about more than just physical appearances, poise and talent. In the best of circumstances, they're a national stage that reflects the country's different social classes, ethnicities and skin colors — all competing under the same spotlight.
While most of the women who compete in pageants usually conform to similar standards of beauty, occasionally a contestant comes along who challenges stereotypes and prejudices.
Samantha Leyva, a 23-year-old beauty queen from Mexico's southern state of Guerrero, is breaking the mold. She's a black activist and community organizer who supports Black Lives Matter and is challenging Mexican racism.
"I have been representing the afro-descendant community of my home state with lots of pride," she told me during phone interview.
https://www.instagram.com/p/BMDDQL2A_FB/
Leyva, who was born in the touristy resort town of Acapulco, won third place in this year's Miss Mexico Pageant last month. But the convincing the pageant judges was easy compared to winning support in the court of public opinion, which in some cases has reacted with racist and nasty comments on social media.
G/O Media may get a commission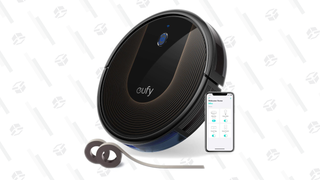 48% Off
Eufy BoostIQ RoboVac
"This black lady doesn't look very feminine," one person wrote on Instagram.
Others have tried to downplay her success while mocking her black features.
Pageant organizers in other states have also criticized her, claiming she she earned a top spot only because she's Afro-Mexican. "You're going to move on and be in the top five simply because you're different," one of the pageant organizers told her.
Leyva, who interns as a nurse and studied at the Autonomous University of Guerrero, says she's long had to put up with racism in a country where the media promotes Eurocentric beauty ideals despite Mexico's majority mestizo population.
"I think we have all grown accustomed to seeing another type of woman; another type of Mexican beauty," Leyva said.
The Miss Mexico Pageant has given echo to those white beauty constructs over the years by typically crowning light-skinned güeras from northern or central states.
This year's pageant-winner was Ana Girault, a socialite and model from Mexico City, while Andrea Meza from Chihuahua came in second.
The differences among the finalists shows the reality of two Mexicos. Leyva, an Afro-Mexican woman who studied at a public university in one of the country's poorest states, and Girault, a wealthy young woman with a French last name who studied at a private university in the nation's capital.
Many of Leyva's fans think she should have won it all.
"Like always… the damn stereotypes always win," wrote the Frases Acapulqueñas website.
But she's using her newfound popularity to help increase the visibility of the country's afrodescendant community, which was just included in Mexico's national census last year. Still, unlike the indigenous community, Afro-Mexicans are still not recognized as an ethnicity with constitutional distinction.
Leyva wants to help her community attain the national recognition it deserves, while defending their rights in her home state as well. As part of the pageant, Leyva started a project that works on issues of health and education access for afrodescendant youth in the state of Guerrero.
The struggle is local, national and international. Leyva says she supports Black Lives Matter to be "part of this movement that is so important to the afro community around the world."
And as for the racist insults on social media, Leyva's answer is to be a successful Afro-Mexican woman with curly hair and a beauty and strength that radiate from the inside out.