Colorado is sparking one up for higher education.
Next year the city of Pueblo will earmark an estimated $700,000 in newly generated marijuana tax revenue to fund scholarships for low-income Latinos, who represent 43% of the county's 162,000 population.
The scholarship program was born out of a November ballot initiative that asked voters if they supported a new excise tax on marijuana growers to support education, explains Beverly Duran, director of Pueblo Hispanic Education Foundation.
Duran says the money will go to Pueblo high school graduating seniors who are pursuing continued education at local community colleges and state universities. The scholarship fund is projected to grow up to 5% by 2020 and can be matched with grants in a town where only 21% of the population has a bachelor's degree, according to the U.S. Census.
Duran tells Fusion that there have been some complaints from local weed growers about the new tax, but the community's support for the initiative shows that there isn't any negative stigma associated with using drug money to put people through college.
G/O Media may get a commission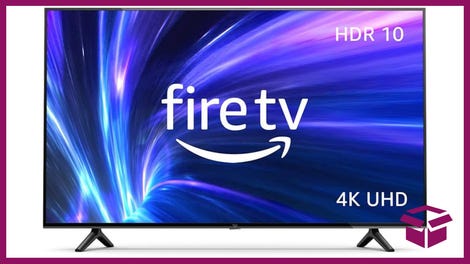 42% Off
Amazon Fire TV 50" 4K Smart TV
"Pueblo, primarily due to its County Commissioner Sal Pace, has been a shining light when it comes to responsible regulation of the marijuana industry," says Drug Policy Alliance spokesman Art Way.
According to Way, other cities in the state are pursuing similar initiatives. For example, Denver is using marijuana revenue to fund behavioral health institutions and public health projects.
"We're asked a lot what type of impact legalization has had on our community. It's often hard to provide objective numbers. In this case, we have very hard numbers; and the result is staggering. One could say that cannabis is driving our economic recovery in Pueblo," County Commissioner Sal Pace told local daily The Pueblo Chieftain.
The legal weed industry not only promises to fund education initiatives, but is also reportedly helping local commercial real estate recover as marijuana growers and distributors move in and set up shop.
Last year Colorado's legal marijuana industry generated an estimated $1 billion, and the state reportedly collected $135 in taxes and fees from the weed industry.
Although initiatives such as the marijuana scholarships are just a small start to addressing a big problem, it's early evidence that positive change can come from intelligent drug policies. Indeed, not all drug money is bad money.