A very misguided Dutch company has apparently recreated Anne Franks' bunker, where she and her family unsuccessfully hid from Nazis, for an "escape the room" game. This is a bad idea! Please don't do this, Dutch company.
Escape rooms, for the uninitiated, are supposed to be fun, team-building exercises, where a group of friends or colleagues must solve a series of clues to break out of a locked room. There's usually a time limit and a creepy premise, and the room is spooky. Here, the premise is: find a way out or Nazis will kill you, we guess.
Images posted to the Escape Bunker Facebook page embrace the mix of campy fun and historical atrocity:
G/O Media may get a commission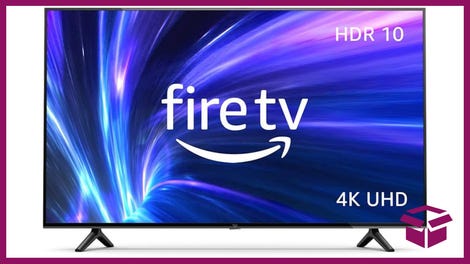 42% Off
Amazon Fire TV 50" 4K Smart TV
The connection to Anne Frank is made explicit. You don't have to read Dutch to see the reference in this description, pulled from the Escape Bunker website:
In a statement released on Friday, the Anne Frank foundation said it would prefer the escape room not to be modeled after the Frank apartment because "it shows very little empathy for survivors of the Shoah [Holocaust] to use the annex as a backdrop for an escape room." A reasonable reaction. Plus, the foundation added, the challenge "creates the impression that hiding (from the Nazis) is an exciting game and if those hiding are smart enough they won't be caught."
Thijs Verberne of Escape Bunker defended the reference to the Frank apartment in a conversation with the Chicago Tribune by calling the game "an educational experience."
This is not the first time someone has used Frank's hiding as inspiration for a game. In 2013, a designer in Munich made a video game based on Franks' experience in hiding, also citing education as his motivation.
Neither of these seem like particularly good or sensitive ways to educate the public about Anne Frank or the Holocaust. But if you're seeking the thrill of fascism-based adrenaline and like thinking about the dangers of charismatic and irresponsible leaders, I suggest skipping Escape Bunker and instead paying attention to the U.S. presidential election.
Danielle Wiener-Bronner is a news reporter.