Harassing a woman is now considered a hate crime in the English county of Nottinghamshire, the first such law in the U.K. to classify behavior like catcalling and street harassment as hate crimes.
Hate crimes in the county were described on the Nottinghamshire Police Department's website as being "most commonly seen when a person acts differently towards you because of racism, homophobia, transphobia or because of disability, religion or belief."
More broadly in the U.K., hate crimes fall under five different categories of criminal offenses: crimes motivated by prejudice against someone because of disability, race, religion, transgender identity, or sexual orientation.
This week, the Nottingham P.D. added "misogyny hate crimes" to their list of hate crimes, defined as:

Misogyny hate crime, in addition to the general hate crime definition, may be understood as incidents against women that are motivated by an attitude of a man towards a woman, and includes behaviour targeted towards a woman by men simply because they are a woman.
G/O Media may get a commission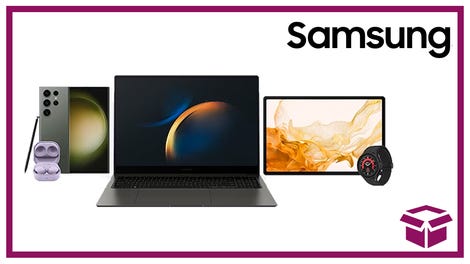 24 hour deals
Discover Samsung - Daily Deal
This broader definition means that police will investigate incidents that include verbal abuse, photographing women without their consent, catcalling, street harassment, and unwanted sexual advances in person or through "use of mobile devices to send unwanted or uninvited messages via mobile phones." Part of the initiative is to train officers in recognizing and sensitively dealing with misogyny hate crimes, and providing support for the victim. The force's recently appointed Chief Constable, Sue Fish, tweeted about the decision this morning:
"What women face, often on a daily basis, is absolutely unacceptable and can be extremely distressing," Fish told the BBC. "Nottinghamshire Police is committed to taking misogynistic hate crime seriously and encourages anyone who is affected by it to contact us without hesitation."
Women's advocacy groups and locals on Twitter applauded the change:
While laws like Nottinghamshire's are rare, they're not totally unprecedented: Argentina is considering its own bill to criminalize street harassment and some U.S. states have more general anti-harassment and disorderly conduct laws, but don't have specific measures that women can rely on when they're harassed.
In the U.S., the federal definition of a hate crime (from the Federal Bureau of Investigation) is a "criminal offense against a person or property motivated in whole or in part by an offender's bias against a race, religion, disability, sexual orientation, ethnicity, gender, or gender identity." That doesn't include incidents like cat calling, street harassment or unwanted sexual advances. The F.B.I. writes, "A hate crime is a traditional offense like murder, arson, or vandalism with an added element of bias."