Prior to the start of a National Women's Soccer League face-off between the Seattle Reign and the Chicago Red Stars, Megan Rapinoe—Reign midfielder, and United States women's national team star—kneeled for the National Anthem in an act of solidarity with San Francisco 49ers quarterback Colin Kaepernick.
Rapinoe, 31, joins a growing list of athletes and veterans taking a stand (or seat) during the Anthem, but what was most remarkable about Rapinoe's decision was her justification for it after the game. To Rapinoe, kneeling wasn't at all radical.
She told American Soccer Now:

"It was very intentional," said Rapinoe. "It was a little nod to Kaepernick and everything that he's standing for right now. I think it's actually pretty disgusting the way he was treated and the way that a lot of the media has covered it and made it about something that it absolutely isn't. We need to have a more thoughtful, two-sided conversation about racial issues in this country."

"Being a gay American, I know what it means to look at the flag and not have it protect all of your liberties. It was something small that I could do and something that I plan to keep doing in the future and hopefully spark some meaningful conversation around it. It's important to have white people stand in support of people of color on this. We don't need to be the leading voice, of course, but standing in support of them is something that's really powerful."
She added more when speaking to ESPN, saying of the response to Kaepernick's protest, "It is overtly racist. 'Stay in your place, black man.' Just didn't feel right to me. We need a more substantive conversation around race relations and the way people of color are treated."
G/O Media may get a commission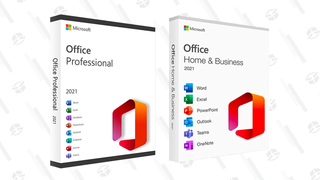 89% off
Microsoft Office Professional 2021 Lifetime License
Michael Rosen is a reporter for Fusion based out of Oakland.