Lots of locations function as polling places in the U.S.: Churches, synagogues, even McDonald's playrooms. But going to a mosque to cast a vote was just too much for some Islamophobic Floridians.
The Islamic Center of Boca Raton was removed as a Palm Beach County polling place this week for the upcoming general election. The Sun Sentinel reports that Supervisor of Elections Susan Bucher removed the polling place from the mosque and re-assigned it to a nearby library.
A list of other polling places in Palm Beach County shows churches, synagogues, schools, senior centers, public buildings, country clubs, businesses and at least two waterparks, but, for now, no mosques.
Putting a polling station at the mosque was originally Bucher's idea, and she has not publicly commented on why she made the change. Mosque president Bassem Alhalabi told local TV station WPTV that voters had complained after receiving their registration cards.
"This is a true community center. The last thing that really comes to my mind is someone is not comfortable to come here," Alhalabi said.
G/O Media may get a commission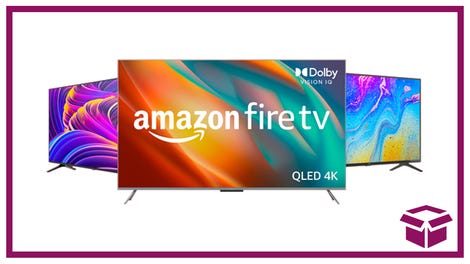 Ooh. stunning.
New Amazon Fire TVs
A quick search of social media and right-wing blogs shows that there was outrage and allegations of a Muslim conspiracy from the Islamophobic set over the news that the mosque would serve as a polling place. One local resident who was urging others to call and complain wrote in a Facebook post that it was a sign of "the killing tentacles of the White House's sharia compliance."
The Florida chapter of the Council on American-Islamic Relations has sent a written request to Bucher urging that the polling place be restored.
"The supervisor of elections is evidently targeted by an organized lobbying campaign spreading fear and Islamophobia. Her discretion to designate or remove polling sites must never be based on religious, racial or ethnic bias," Laila Abdelaziz, CAIR-Florida legislative and government affairs director, said in a statement. "This apparent unconstitutional religious bias may need to be corrected by our courts."