One of the murder suspects called it "Guat hunting" — or targeting Guatemalan immigrants for robbery, according to a statement given to police.
Onesimo Marcelino Lopez-Ramos, an 18-year-old Guatemalan immigrant living in Jupiter, Florida, was bludgeoned to death on April 18 — an act that police believe may have been a hate crime. Three suspects have been arrested, although witness testimony suggests more men could have been at the scene.
"[The] suspects in this case specifically targeted members of Hispanic community, they sought them out and this young man was ultimately killed as this crime unfolded," Jupiter Police Chief Frank Kitzerow said at a press conference on Monday.
The three suspects — brothers Jesse Harris, 18, and David Harris, 19, and Austin Taggart, 19 — all face charges of first-degree murder and armed robbery with a deadly weapon. The police are pursuing hate crime charges, which could lengthen the possible sentences the teens could receive if convicted.
G/O Media may get a commission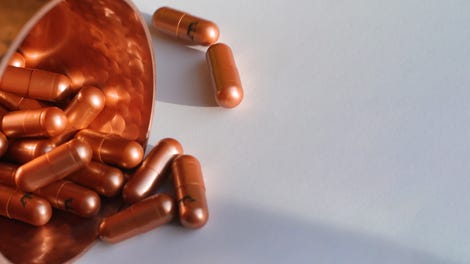 health
The Lyma Supplement
The victim's brother, Elmer Antonio Lopez-Ramos, told police he was drinking beer and liquor in his backyard with his brother and a friend just after 1:30 a.m. on April 18 when a group of men approached from the street.
Elmer Antonio Lopez-Ramos said he saw a group of five men enter the yard and begin speaking with his brother. Lopez-Ramos said he was attacked by one of the men and hit in the back of the head as he ran away.
In a sworn affidavit, Det. Lindsey Nuñez recounted the scene, as told by the murder victim's brother:
He states he ran away and he was hit in the back of the head as he ran away. Witness #1 [Elmer Antonio Lopez-Ramos] managed to get away from the men and he called 911. He returned to his home where he found his brother, dead.
James Ramos, a friend, was also present during the encounter. He told police the two groups exchanged words before the assailants returned and attacked them. He told police he was knocked to the ground and kicked by several men, according to the affidavit.
The case was under investigation last week when authorities received a tip from Taggart, who reached out to the police department on April 23. He told authorities that David Harris was one of the men responsible for the murder, according to the affidavit.
According to Taggart's initial statement to authorities, he said he encountered Harris after the crime, and that Harris had been laughing and talking about "Guat hunting" — a derogatory term used for targeting Guatemalans for robbery.
Taggart later admitted to police that he was at the scene of the crime and struck the victim with an iron bar at least two or three times, according to the affidavit.
The victim, Lopez-Ramos, was a popular employee at Grande's Bella Cucina Restaurant in Jupiter, where he climbed the ladder from dishwasher to chef, according to the restaurant's Donna Hudon, who spoke to WPTV.
"He was sincere and you might call him an old soul," Hudon said. "He was very humble."
The victim's sister told WPTV that his body is being repatriated to Guatemala for the funeral.
Ted Hesson was formerly the immigration editor at Fusion, covering the issue from Washington, D.C. He also writes about drug laws and (occasionally) baseball. On the side: guitars, urban biking, and fiction.