The Orlando massacre hit home for boxer Orlando Cruz in many ways.
Like 23 of the victims of that massacre, Cruz was born in Puerto Rico. Like them, he has made a second home in Central Florida, where Puerto Ricans make up nearly 30% of the population.
And, like the vast majority of the people killed, Cruz is LGBTQ. He came out as the boxing world's first openly gay fighter in 2012. What's more, he knew four of the people who were murdered at the Pulse nightclub.
Now, Cruz and promoters for an upcoming Central Florida match on Friday are dedicating the bout to the victims.
"At first, I was sad," Cruz told the Orlando Sentinel. "Second, angry. I am very angry because people are homophobic, so they attacked my community. They attacked me."
He added that Central Florida is his "second Puerto Rico."
In the ring, Cruz, one of the top-ranked lightweight boxers in the world, will be squaring off with Alejandro "Alex'' Valdez, a Mexican, in a non-title match.
G/O Media may get a commission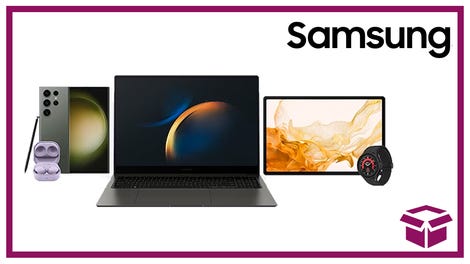 24 hour deals
Discover Samsung - Daily Deal
The bell in the match will ring 49 times, once for each victim, the promoter told the paper. Several victims and their families are expected to attend. Special trunks in dedication of the victims are being designed for Cruz, and the bout is carrying the title "Tribute."
Earlier this week, Cruz stopped by the nightclub to leave boxing gloves in memory of the victims, Fight News reported. He was unable to attend any funerals because of his training regiment.
After coming out in 2012, Cruz spoke out against the violence that LGBT people face in their everyday lives. The island was in the midst of a wave of anti-LGBT violence that left at least 18 people dead.
"People have died because of this," he told the Guardian about coming out. "I am proud to be Puerto Rican, just like I am proud to be a gay man. But I was sad and angry a long time because there are two doors to death over this one issue. There is suicidal death – when a gay man cannot stand being unaccepted and takes his own life. And there is homophobic murder. In both these situations I want to be a force for change."
Recently, the island has had a bit of a over its treatment of LGBTQ people. For instance, Puerto Rico tried to keep a ban on same-sex marriage even after the Supreme Court legalized it across the nation. That ban was struck down by the Supreme Court just a few months ago.
After the Orlando attack, though, the island unveiled its first LGBTQ monument, honoring the victims.
"We must aspire to to have a country where everyone is equal, and no one is judged for who they love," San Juan mayor Carmen Yulín said at the monument's inauguration.
"I want people to be more friendly, that people accept the community of LGBT,'' Cruz said about his upcoming match. "The people change their attitude, and the people love. People are the same. Gay, straight, whatever."
Daniel Rivero is a producer/reporter for Fusion who focuses on police and justice issues. He also skateboards, does a bunch of arts related things on his off time, and likes Cuban coffee.