A 27-year-old transgender man is leading a contest to be on the cover of Men's Health magazine. Aydian Dowling currently has close to twice as many votes as the runner up.
The fitness magazine, known for featuring manly cover models with six-pack abs, says its judges are looking for a male "who is fit and fearless, a doer who gives back and leads by example."
"Those are qualities that I do my best to instill in myself, and I always to try to lead by example," Dowling told Fusion in a phone interview Monday.
Anyone with a Facebook account can vote once per day until the contest ends on June 21, 2015.
G/O Media may get a commission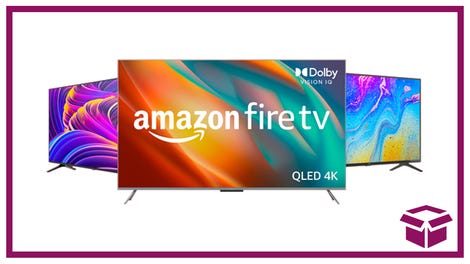 Ooh. stunning.
New Amazon Fire TVs
If the Men's Health judges select Dowling as their cover model, he would be on grocery store newsstands across the country. The magazine says it has a combined audience of more than 13 million readers, who are mostly men with an average age of 40.
Dowling said he does cardio everyday and lifts weights 5 days a week. He said the support from the Men's Health contest gives him more confidence.  "It's just so cool to know that there's people out there who really want the transgender community to feel included in the world," he said.
A number of supporters have come out strong for Dowling. A recent Tumblr post with a link to his Men's Health page has been shared more than 110,000 times. And a YouTube video in which he takes viewers through his four years taking testorone has been seen more than 250,000 times.
Earlier this year in February a photo of Dowling went viral. In a collaboration with FTM Magazine, a publication for the trans-masculine community, Dowling recreated the famous picture of Maroon 5's frontman Adam Levine posing naked.
Dowling said it's crossed his mind that he could be disqualified from the competition for being a trans man.
"It's sad and scary to think that even if I place #1 in this competition it's a possibility that they may just say we're not letting you compete," Dowling said, speaking from his home in Eugene, Oregon.
So far that hasn't been the case.
A Men's Health spokesperson told Fusion "the Ultimate Men's Health Guy contest is open to all men." She went on to note that the final selection for the cover is based on a number of criteria listed on mhguysearch.com.
"We have seen an increase in votes for Aydian in the past 24 hours or so and he currently stands at the top of the leaderboard with more than 13k votes," Men's Health told Fusion.