Public relations 101, it would seem, would be to direct attention away from a scandal. Especially if it's a scandal familiar to few people. So, hey, when a fancy South Beach hotel sent a press release with the subject line "HOT ON HEELS OF BANKSY SCAM," we had to investigate further.
It turns out, Banksy's reign of terror extended beyond New York City in recent months. The Riviera South Beach Hotel was "embarrassed and humbled" – their words – by a controversy stemming from some supposed Banksy-blessed tiles decorating some bathrooms and stair wells.
Real estate blogs in the city breathlessly panted over the graffiti-covered tiles. But eventually, a shrewd reader of Miami New Times pointed out that they weren't actual Banksy works after all. They were just graffiti-patterned tiles created by a Spanish company, Peronda. That company just called the line, misleadingly, Banksy, after its inspiration.
"When we purchased the tiles two years ago, they were totally misrepresented to us as genuine Banksy designs," writes hotelier Alan Lieberman in yesterday's scam-soothing press release. "We had no idea we had been cheated until a savvy Miami New Times reader brought it to our attention."
To make art-world amends, the hotel has bought a number of genuine Banksy prints and created a mini gallery of them on a wall leading to an outdoor courtyard. As you can see in the photo, they're pretty standard Banksy stuff.
G/O Media may get a commission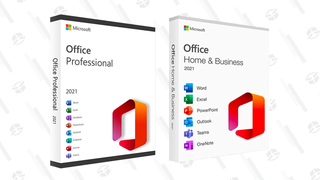 89% off
Microsoft Office Professional 2021 Lifetime License
There's a clear lesson to be drawn from this and all of the madness that besieged New York this past October. Banksy is like drugs – attractive, but if someone offers you a taste, it's probably better to just say no.
Arielle Castillo is Fusion's culture editor, reporting on arts, music, culture, and subcultures from the streets on up. She's also a connoisseur of weird Florida, weightlifting, and cats.