Last week, Oklahoma's House of Representatives passed a bill that would stop doctors who perform most abortions from getting medical licenses, or renewing their current ones. Doctors who perform some abortions would face felony charges.
Effectively, the law would make it illegal for women to choose to terminate a pregnancy.
The bill adds performing abortions to a list of acts considered to be "unprofessional conduct," like "procuring, aiding or abetting a criminal operation," "habitual intemperance or the habitual use of habit-forming drugs," "conviction of a felony," and others.
The bill also offers a very specific definition of abortion: "The use or prescription of any instrument, medicine, drug, or any other substance or device intentionally to terminate the pregnancy of a female known to be pregnant," is abortion, unless intended to "increase the probability of a live birth, to preserve the life or health of the child after live birth, to preserve the life or health of the mother, to remove an ectopic pregnancy, or to remove a dead unborn child who died as the result of a spontaneous miscarriage, accidental trauma, or a criminal assault on the pregnant female or her unborn child." In that case, the medical procedure is considered professional conduct.
G/O Media may get a commission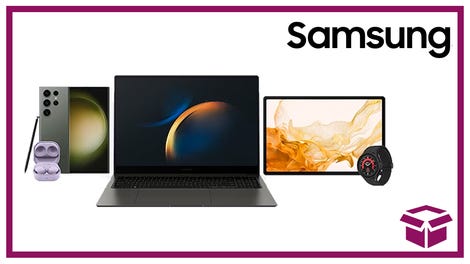 24 hour deals
Discover Samsung - Daily Deal
The bill will become law if it is signed by Governor Mary Fallin, a Republican. It's not yet clear if Fallin will sign the bill, but she has passed pro-life legislation before: Last year, Fallin signed a law forcing women to wait 72 hours between deciding to get an abortion and receiving one.
In a statement, the Center for Reproductive Rights lambasted the bill, saying it "is closely watching this bill and we strongly urge Governor Fallin to reject this cruel and unconstitutional ban."
Some Democratic representatives questioned the wisdom of punishing doctors in a state already low on medical professionals. "We already have a severe physician shortage in Oklahoma, so are you at all concerned about physicians leaving Oklahoma if this bill becomes law," Rep. Emily Virgin asked Rep. David Brumbaugh, a co-sponsor of the bill. "There's no way that this will impact the medical community, and we've checked through that," Brumbaugh told her, according to The Washington Post. That might be because there are only two abortion clinics in Oklahoma.
But Oklahoma has had a hard time holding onto anti-abortion legislation. Talking Points Memo reports that "a 2011 Oklahoma law that essentially banned drug-induced abortion was ruled unconstitutional by the state's Supreme Court."
But Brumbaugh isn't too worried about lawsuits. "I've heard almost every argument today about judicial challenge to this legislation and after much prayer and study, I ask myself this question…do we make laws because they're moral and right, or do we make them based on what an unelected judicial occupant might question or overturn?" he asked last week. Brumbaugh continued, "Don't let people tell you, 'Unconstitutional arguments, Roe v. Wade,' all this," and added that God would take care of any economic problems the bill might cause.
"If we take care of the morality, God will take care of the economy." Good luck with that, sir.
Danielle Wiener-Bronner is a news reporter.