Martin Shkreli, former CEO of Turing Pharmaceuticals, achieved villain status last year when he increased the price of the anti-parasitic drug Daraprim from $13.50 to $750 overnight. He cemented that status by openly trolling his critics, buying an expensive and coveted Wu-Tang Clan album, trying to block fans from accessing Kanye West's then-unnamed The Life of Pablo, and generally showing no remorse for preventing sick people, including those suffering from AIDS, from reaching necessary medication.
But technically Shkreli, who has been arrested and charged with securities fraud, was acting within the law when he implemented a 5,000+% increase to the price of Daraprim.
Now, the Food and Drug Administration (FDA) is hoping to prevent that from ever happening again.
On Friday, the FDA tweaked its new drug review process to expedite generics that might compete with drugs (like Daraprim). In theory, a rival drug would prevent companies like Turing from setting an apparently arbitrary, and very high, figure as the cost of off-patent drugs. There's no longer a patent on Daraprim, so rival drug companies are free to compete with it.
G/O Media may get a commission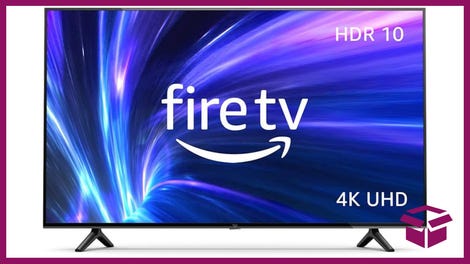 42% Off
Amazon Fire TV 50" 4K Smart TV
In a document reviewed by Bloomberg, the FDA seemed to make a few veiled references to Daraprim and Shkreli. The agency said that "submissions that are subject to special review programs such as the President's Emergency Plan for AIDS Relief," will be expedited, as will those generics that would provide patients an option to a drug that currently holds the monopoly—like Daraprim.
An FDA spokesperson told Bloomberg that she expects the new rules to expedite the application process for 125 medications.
But, as Ars Technica points out, a Congressional hearing revealed that there were no Daraprim competitors under review when Turing raised the price, so it's not likely that any of those 125 would compete with the drug directly.
Some are hoping that lawmakers will just bar price-gouging outright, rather than encourage competition. But, according to the Associated Press, "the gridlocked state of Congress virtually assures federal efforts to lower drug prices will remain in limbo for years." Capitalism prevails.
Danielle Wiener-Bronner is a news reporter.