Mara Keisling did not expect to make national headlines with an uneventful trip to the bathroom.
Keisling, executive director of the National Center for Transgender Equality, was in North Carolina on Monday to take part in the Moral Monday protest against the state's HB 2. While there, she snapped a picture after using the restroom at Gov. Pat McCrory's office and posted it to Facebook.
"I thought people would find it interesting," she told me, "but I didn't expect there to be news stories about me going to the bathroom."
And it is weird, both to make headlines for using the restroom and to interview another person about their use of the bathroom. But that's the reality of the situation in North Carolina right now, which is why Keisling, alongside members of the state NAACP and LGBTQ groups, were there to protest at the state capitol. In total, 54 people were arrested during a sit-in, and Keisling was one of them.
G/O Media may get a commission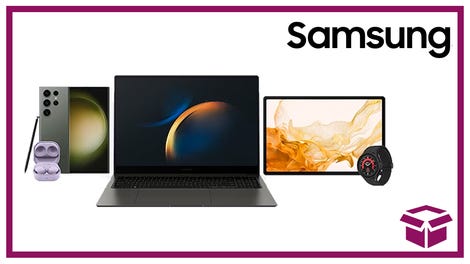 24 hour deals
Discover Samsung - Daily Deal
She was held and released on Monday. When we spoke early Tuesday, she was en route to get breakfast: "I'm a little dehydrated after all that."
Moral Mondays, a protest movement of progressive religious leaders, have now entered their third year, and Rev. William Barber, the president of the North Carolina NAACP, led the Monday protest.
And while the protest was about the anti-trans provisions of the law—HB 2 bars local municipalities from enacting anti-discrimination ordinances based on gender and sexual identity and prevents trans people from using restrooms that correspond to their gender in government buildings and public facilities—that wasn't its only focus.
Barber called HB 2 a law "designed to use homophobia, race, and class as political wedge issues."
"Hate bill 2 discriminates against the working poor by taking away municipalities' ability to demand that contractors raise minimum wages to living wages and pay vacation sick leave and have minority set aside," he continued. "Hate bill 2 discriminates against on the basis of age, sex, religion, national origin, race, class, and disability because it takes away the ability of North Carolinians to file employment discrimination cases in state courts. Hate bill 2 targets and discriminates against the LGBTQ community and creates a hostile community atmosphere."
Keisling echoed Barber's analysis, calling trans rights a "scapegoat" in a sweeping law that, like the state's voter identification laws which were recently upheld in court, was also aimed at disenfranchising low-income people and people of color.
"The really important thing about the sit-in and the arrests was that it was about more than just transgender people in bathrooms," Keisling told me. "What HB 2 is also about is to make sure that municipalities in North Carolina don't try to raise the minimum wage and don't try to pass living wage laws."
The scope of the law is about much more than just trans rights, but that doesn't minimize the harm the law has done—and will continue to do—to trans people, she added.
"It is really making it unsafe for people," she said. "People are being stopped in malls, in restaurants, and being called out for using the bathroom. It's dangerous."