CRESCENT CITY, CA— Growing up queer in a remote Northern California town of just 7,500 people, I experienced firsthand how a rural school can fail to meet the needs of LGBTQ students. It's a failure with dire consequences.
I experienced abuse in a relationship for the first time at age 13, in part because I lacked any knowledge of what it means to consent. And without healthy queer relationships to model, I presumed my partner's manipulations were normal. Suffering abuse, dealing with intolerance in my community and lacking any institutional support to speak of, I developed some unhealthy coping mechanisms: I was self-medicating by age 14, and self-harming at 15. At the time, I hated myself and was feeling ashamed. In an attempt to leave Del Norte, I had my first experience in sex work at 16, with a man three times my age.
Sadly, this ripple effect is not altogether uncommon among LGBTQ youth, especially for those of us living in geographically and culturally isolated areas. When we don't see ourselves reflected in the world around us, when we are systematically marginalized and when our very identities are painted as deviant, we can become that self-fulfilling prophecy.
California took a positive step toward addressing the problem with the passage of AB 329, otherwise known as the California Healthy Youth Act, late last year. The bill expanded on existing law to ensure that students will receive "comprehensive" sex education, including "affirmative" examples of same-sex relationships and education about gender identity.
But how will it actually play out in the classroom? If taken seriously and applied thoughtfully, the new law could make a huge difference in the lives of queer youth, especially those living in rural communities. So, I went to my local high school, Del Norte High, to ask queer students: What would you like to see covered in your new, "comprehensive" sex-ed classes? This is what they told me:

G/O Media may get a commission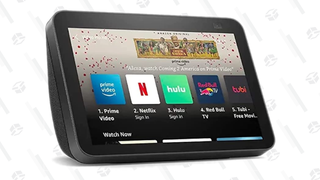 Healthy relationships are learned, so teach us.
"I have a lot of friends who I've experienced abuse with and I haven't always known how to get away from it or deal with it," said Andria Algis, 14. "I just don't think a lot of kids today understand [consent]. I think a lot of the kids today who are abusive don't even realize it. They don't see what they're doing."
An effective sex-ed curriculum, suggested Algis, would also include concrete tips and tools to empower students to feel more in control of their lives.
"[I want to] talk about manipulative relationships, come up with ways to eliminate [that], control the situation or end those friendships," she said. "We need positive and different solutions as to how to remove toxic people from our lives."
 2.  We need to talk about gender identity and preferred pronouns.
Roughly 50% of young adults now believe that gender should not be limited to the traditional categories of male and female, according to a recent Fusion poll, and more and more young people are choosing to identify themselves with pronouns that are gender neutral, or non-conforming.
"A big thing, in my opinion, would be that when [teachers] talk about a person with a uterus or with a vagina, that they wouldn't say 'girl' or 'woman,'" said Bennette Durkee, a 15-year-old transgender student. "They would say 'person with'… whatever body part they were talking about."
Durkee said he is routinely identified incorrectly by staff and students. "I'll tell them on the first day to call me this name, these pronouns, and then they don't," said Durkee. "They might remember the name, but they don't use the right pronouns."
3.  We need a truly LGBTQ-inclusive curriculum.
Nearly 8 in 10 queer students have experienced harassment at school, according to the Gay, Lesbian & Straight Education Network. And students who experience bullying are more likely to develop anxiety, depression and other mental health issues.
Willow Rodgers, 15, believes LGBTQ-inclusive curriculum can go a long way toward increasing awareness—and decreasing harassment—at schools, but only if it's given the importance it deserves.
"In some towns and cities there are centers solely for [LGBTQ] counseling and education, but here [in Del Norte] the only thing we have might be one occasional line in sex ed class," said Rodgers, who identifies as "gender fluid" but uses the pronouns "she" and "her" because she says it's easier.
"Teachers are like our parents away from home… and they should teach inclusiveness," she continued. "It could make the school a safer placed for LGBTQ students. If you start talking with a child soon enough, I think the whole problem could just disappear."
4.  Let's talk about sexual identities. All of them.
Shayla Austin, 15, identifies as asexual: a person who does not experience sexual attraction. Misinformation about asexuality, she said, contributes to the insecurities and stress that asexuals often experience around relationships.
"Sometimes asexual people feel like they need to have sex with their partner because they don't want their partner to get tired of them and leave them. Especially because the asexual person can feel bad about that, so they'll give in and do what their partner wants."
Research suggests that validation of student sexual identities could help stem the tide of LGBTQ school push-out, a term used to describe queer students who feel pressured to leave school prematurely before graduation.
"When I'm not included it makes me feel wrong for who I am," said Austin, "and that I'm not really who I am."
5.  Can we get some gender equality?
Having sex educators who are informed and comfortable speaking about female experiences is of vital importance to 15-year-old Zoe Critz.
"I feel like they focused more on the male anatomy than female anatomy, and were almost squeamish in talking about female anatomy," she said. "They showed the inside stuff and not actually what it looks like; then they'll literally have a picture of a dick up."
As a result, added Critz: "I can feel confused because when I'm in a relationship with a girl, I'll be terrified that I don't know anything about anything, and that makes me stressed out."
This content was made possible by a grant from The California Endowment and produced independently by Fusion's Rise Up: Be Heard Journalism Fellows.
All photos via Jacob Patterson
Jacob Patterson is a Queer activist with a passion for social justice, gender equality, and storytelling through digital media. Hailing from rural Crescent City, California, she returned to Del Norte County and Adjacent Tribal Lands after exploring her love for travel and volunteer work abroad. Since her return, she has begun community organizing, focusing on outreach work with youth, particularly women, girls, and members of the LGBTQ community. Currently a Youth Leader with the Opportunity Youth Initiative, she is working towards addressing youth disengagement in education and the local workforce. Jacob serves on Coastal Connections Youth Center Council, and facilitates a local community group, Gender Talk, with the mission of providing education, information, and support to all on issues of social disparities—work that takes form in weekly radio broadcasts, print publications, and video productions. Reporting interests for Jacob include equitable sex education, body autonomy, the BLM movement, indigenous peoples' rights, domestic violence prevention, immigration reform, universal health care access, and creating safe spaces for Femme, Queer, and Trans bodies. When Jacob is not working on a campaign or out smashing the patriarchy, she is at home playing with her three dogs.