An agreement between the state of Michigan and the Nottawaseppi Huron Band of the Potawatomi could set a precedent for schools nationally to rid themselves of racist Native American mascots.
The deal provides funds that schools could use to remove and replace mascots under what's called a "tribal gaming compact," an agreement between the state and the tribe that lays out how revenue from gaming is shared, according to MLive.
One argument from school districts reluctant to change their mascots has been that the cost of changing logos and wording would be prohibitive. Arrangements like the one in Michigan could offer a path forward for schools nationally.
In December, Michigan Radio reported, the federal government approved an update to state-tribe contract that sets aside funds to "promote positive relationships with and understanding of the history and role of Michigan's Indian tribes" in a new Michigan Native American Heritage Fund.
The chair of the Nottawaseppi Huron Band of the Potawatomi, Jamie Stuck, released a statement saying the move is intended to help schools change their mascots. "We understand that schools often don't have funds available for these types of projects and we are dedicated to removing that obstacle," Stuck said in the statement.
G/O Media may get a commission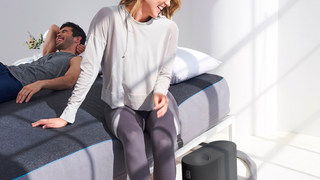 Eight Sleep Pod Cover
In 2013, the Michigan Department of Civil Rights filed a complaint with the federal Department of Education listing 35 schools with Native American mascots, writing that the continued use of Native American mascots "creates a hostile environment and denies equal rights to all current and future American Indian students."
The debate around Native American mascots has gained traction in recent years with Native American groups calling for the Washington Redskins to change their name and mascot. They say the word "redskins" is a racial slur and the likeness of a Native American man being used as a mascot has long been accused of being de-humanizing and insulting.