Photographer Jerm Cohen is best known for his #EmojiPortraits series on Instagram. The 23-year-old Brooklyn resident graduated from The School of Visual Arts just last May and in addition to shooting editorial work for publications such as Nylon, gets hired by brands to create native advertising campaigns for Instagram and Snapchat.
Cohen hopes to show his work at galleries some day, but for now, he's trailblazing the art known as "social photography," in which a photographer's social influence is as important as his or her talent.
Check out his beautiful emoji portraits:
On his obsession with emoji: "It's a universal language that pretty much anyone between the ages of 4-30 can speak fluidly, so I figured I had to incorporate them into a hashtag project. I'm now working on an emoji keyboard of my friends that I hope to embed in my phone. Our group chats will be very next-level."

G/O Media may get a commission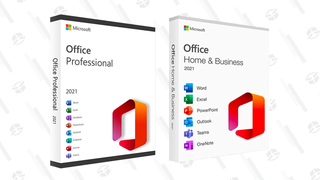 89% off
Microsoft Office Professional 2021 Lifetime License
Recent inspirations: "1 Page at a Time by Adam J. Kurtz, Lil B, and pretty much any Disney channel original movie but particularly Brink!, Johnny Tsunami, The Luck of the Irish, Eddie's Million Dollar Cook-Off, and Zenon: The Girl of the 21st Century."
Jerm's essential work tools: "The best tools I have are my eyes and the Instagram community,which expands my creative thought process. Technically speaking, the main tools I use to shoot with are: iPhone, GoPro, Canon 5D Mark III, Fujifilm Instax, and Gaffer tape."
Jerm's 2015 goals: "I want to start getting really into cooking and rock climbing."
All images provided by Jerm Cohen.
More Fresh Art:
A nomad artist thrives in the land of Bjork
These sweet and destructive paintings will inspire lovers and the forsaken alike
Elena Scotti is a New York-based visual artist and Fusion's senior photo editor and illustrator. She eats more pizza than your entire family combined.
Nuria Net is a founding editor at Fusion and now Social Storytelling Editor working on our Snapchat Discover channel. Co-founder, former editor-in-chief of Remezcla.com. Net is her real last name; Lechuga is her DJ name.