Steve Wayte, the owner of Fresno, CA's Roll One For Mi sushi restaurant, is scrambling to address the outrage prompted by a recent Facebook post of his disparaging the Latinx community.
Former Fresno County supervisor Henry R. Perea took a screenshot of the now-deleted post from Wayte's personal Facebook page. In his post, Wayte suggested restaurant staff were ready to "[build] a wall" around his establishment after several customers—whom he claimed were Latinx—left without leaving a tip.
Speaking with the Fresno Bee on Sunday, Wayte apologized for the post, and insisted it was not written out of xenophobic malice.
"I'm not even a Trump supporter," he said. "I'm a smart aleck and I like to be provocative, and apparently I was a little too provocative for Mr. Perea."
G/O Media may get a commission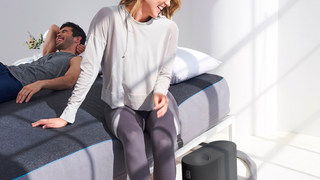 Eight Sleep Pod Cover
Wayte's mea culpa was readily accepted by Chef Carlos Rucker, a first generation Mexican-American who has worked at  Roll One For Mi for three months.
"Being Hispanic, I know that it's a fact … that some Hispanics are very bad at tipping," he told the Bee. "It might be a cultural thing."
Nevertheless, not everyone has been so forgiving. Wayte has since reportedly installed a security officer at the front door to his restaurant, after receiving a barrage of criticism over his comments—"just to make sure we don't have any issues," he explained to the Fort Worth Star-Telegram.
The restaurant's Facebook page has since been removed, and its Yelp profile is currently being monitored by site staff, after Wayte's comments were made public.
According to the Star-Telegram, Wayte is the co-founder of the Central Valley Tea Party. He has reportedly not seen a drop in business since his post was shared by Mr. Perea, and insisted to the paper that he's getting "a lot of email support."