The debate over whether African Americans deserve reparations—beyond the short-lived 40 acres and a mule—has been going on since slavery ended in 1865. But recently, proponents got what on the surface is a big boost from the United Nations. The U.N.-affiliated Working Group of Experts on People of African Descent released a 22-page report calling for reparations for African Americans, as well as a formal apology for slavery and state-sanctioned violence during the Jim Crow era.
To compile its latest report, a comprehensive look into America's treatment of African Americans, the Working Group visited Baltimore, New York City, Chicago, and Jackson, MS, earlier this year. It also met with several branches of government in Washington D.C., including the State Department, Homeland Security, and the Labor Department.
During its trip, the group observed that the United States had "no real commitment to reparations and to truth and reconciliation for people of African descent," and was "not acting with due diligence to protect the rights of African Americans, as evidenced by the lack of gun control and stand-your-ground laws, among other things." It also criticized the "excessive control and supervision targeting all levels of the lives of African Americans."
As a result, the Working Group offered a list of recommendations to address these issues, such as passing federal and state legislation to acknowledge the negative impact of slavery and racial injustice, as well as erecting monuments and memorials to encourage public discussion.
This is a group with official ties to the U.N.—the world's premier international organization—so it all seems like a very big deal, right? Not quite.
G/O Media may get a commission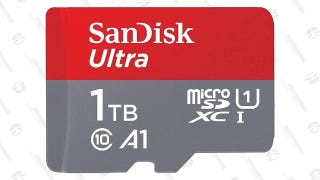 Save $70
SanDisk Ultra 1TB MicroSDXC Card
Ted Piccone, a senior fellow at nonprofit public policy organization Brookings Institute, told me, "U.N. reports like these are not binding or given much visibility in the U.S.," but added that "they are useful tools for the advocates of a specific proposal to carry on with their campaign."
And the U.N.'s stature hasn't stopped the U.S. government from ignoring its advice before.
The International Convention on the Elimination of All Forms of Racial Discrimination (ICERD), a U.N. convention that's focused on eliminating racism, released two reports with "concluding observations" on the status of American race relations over the last eight years.
The Committee on the Elimination of Racial Discrimination (CERD) last released a report in 2014, which recommended that the U.S. "prohibit racial discrimination in all its forms in federal and state legislation, including indirect discrimination, covering all fields of law and public life."

In response, the State Department acknowledged America's problems surrounding excessive force, and provided examples of how it's tried to improve. It boasted that the Justice Department opened 20 investigations into excessive force and discriminatory policing over the last six years, and came to 19 agreements with state or local law enforcement agencies. But ultimately, the killings of unarmed black Americans persist, and such solutions are reactionary rather than preventative.
Last September, the U.S. also accepted most recommendations from the U.N.'s Human Rights Council on fighting racism and police brutality, but critics say much of that is just lip service.

"At the U.N. rights review, the U.S. has been strong on process and short on substance," Antonio Ginatta, U.S. advocacy director at Human Rights Watch, said last May. "The U.S. has little progress to show for the many commitments it made during its first Universal Periodic Review [in 2010]."

Indeed, the country admitted in its response to the Human Rights Council that "some recommendations ask us to achieve an ideal," and it "may never completely accomplish what is described in these recommendations' literal terms."
The Justice Department and the White House did not immediately respond to Fusion's requests for comment.
All of this raises the question: If the U.S. government won't listen to recommendations from the world's top international body, who will it listen to?
Collier Meyerson is a reporter at Fusion with a focus on race and politics. She lives in Brooklyn.