Every presidential election cycle brings about a few unlikely endorsements. But this cycle is, umm, unusual. And so there's an unusual amount of endorsements you might not exactly expect. It seems like we get a batch of 'em—the defectors, the ones who don't usually pick candidates, and of course the growing ranks of the #NeverTrump-ers—every week, so every week we're going to let you know who they are.
GOP re-endorsers - When a tape of Donald Trump's disgusting boasts about committing sexual assault came out last week, a bunch of Republican politicians called for him to quit, or at least suggested that this would be a prudent course of action. But then a week passed and at least seven of them are back on board the Trump train! Notably—and nonsensically—Republican House Speaker Paul Ryan told a conference call that he wasn't going to campaign for Trump any more, but also that he wouldn't un-endorse him. And—here comes a plug!—a social psychologist explained to Fusion just why that might be.
Trump employees - It seems clear enough that working for Donald Trump is a real bad scene, man, like, a real bummer. He allegedly doesn't pay his contractors, mentally abuses people in his capacity as their boss, and, in what surely are the worst of the allegations, sexually harasses and even sexually assaults people working for him. No wonder then that, according to a study by Reuters, about a dozen of Trump's 22,000-some-odd employees have given his presidential campaign more than $200. Money talks, as they say, and so this isn't quite an endorsement, but these Trump employees sure seem to be voting with their wallets—and their wallets aren't voting for Trump.
A Mormon Utah newspaper - For the last 80 years, the Deseret News, one of the most read newspapers in Utah, hasn't—in its own strange phrasing—"entered into the troubled waters of presidential endorsement." But apparently Donald Trump has done so much to offend the paper's largely Mormon ownership and readers that they're jumping on the never-Trump bandwagon, demanding this week that Trump resign from the GOP ticket. The editorial, which went out of its way to make note that the editors were not endorsing Hillary Clinton, is by turns inspiring—literally going biblical on Trump (quoting Proverbs 29:2 that "when the wicked beareth rule, the people mourn")—and unintentionally hilarious in its earnestness ("America's locker rooms deserve better"). No wonder Clinton finds herself tied with Trump in this usually deeply red state!
UN High Commissioner on Human Rights - Look, being a yuge fan of torture is not going to win you any support among that small group of people around the world that spend their time advocating for human rights. But who would've expected that the UN's top dog on the issue would up and call Donald Trump "dangerous"? At yet that's exactly what happened when the world government United Nations's rights chief Zeid Ra'ad al-Hussein gave a press conference in Geneva on Wednesday. "If Donald Trump is elected on the basis of what he has said already," al-Hussein said, "I think it is without any doubt that he would be dangerous from an international point of view."
G/O Media may get a commission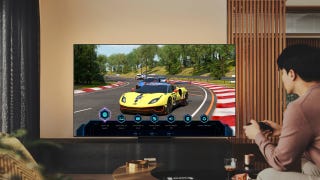 Up to $700 off
TVs, Cell Phones, Smart Home, and More
Foreign Policy - Speaking of foreign policy, our next installment is about, umm, Foreign Policy, the magazine about, uh, foreign policy. No, not Foreign Affairs, the other one—yeah, that one. They've been around for almost 50 years and have never endorsed a presidential candidate, but this year they did. And they picked Hillary Clinton. Why? Because they were personally offended that Trump didn't give a hoot about, erm, foreign policy: "[I]n the areas in which we at FP specialize, he has repeatedly demonstrated his ignorance of the most basic facts of international affairs, let alone the nuances so crucial to the responsibilities of diplomacy inherent in the U.S. president's daily responsibilities."
A Cuban-American trade group - Cuban-Americans' right-wing bent has been softening in recent years, and The Wall Street Journal called the endorsement of Clinton by the Latin Builders Association, a Miami-based group, the "the latest sign of the GOP's loosening grip on Florida's Cuban-American community." The Cuban-American group had never before endorsed a Democrat, but telegraphed that they wouldn't be backing Trump way back in 2015 when they bailed on a Trump-owned resort as the site of their annual gala. That can't be good news for Trump in yet another important swing state.
Ali Gharib is a journalist based in Brooklyn. Sometimes he writes about bars and broke down cars.