For proof that America is in mourning, look no further than the Billboard charts: No one has more Top 40 hits this week than Prince. Because the Billboard Hot 100 charts factor radio play and song purchases so highly, Prince was able to score five Top 40 singles this week despite the fact that his music is only available to stream legally on Tidal.
Those singles are "Purple Rain" (no. 17), "When Doves Cry" (no. 20), "Kiss" (no. 28), "Little Red Corvette" (no. 29), and "Let's Go Crazy" (no. 39). If "1999"—which is currently sitting at no. 41—had racked up just a few more streams, Prince would have had as many songs in this week's Top 40 as all female solo performers combined.
What's even more incredible, though, is that of all Top 40 songs this week, only two had women on their production teams. Both of those songs were by Prince.
Here's what the gender breakdown for this week's Top 40 producers looks like.
G/O Media may get a commission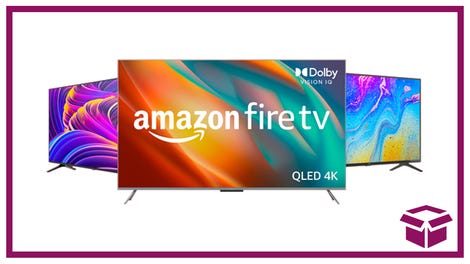 Ooh. stunning.
New Amazon Fire TVs
On both "Purple Rain" and "Let's Go Crazy," production credit is given to Prince's backing band, the Revolution, which—at the time those songs were released—included two women: Lisa Coleman and Wendy Melvoin. Because Coleman and Melvoin were producers on both of those songs, the total women producers in the Top 40 count climbs to four. Without Prince's music, it would be zero.
That, of course, wouldn't be remotely uncommon. Last month, there were no women producers involved in creating the Top 40. In our analysis of February's Top 40, we found that only 4% of the producers were women. That was consistent with our data for the Top 40 for 2015 as a whole: Only 3.8% of Top 40 producers were women last year.
What's amazing, and fairly disheartening, is that the two songs in the Top 40 that involved women in the production process were published in 1984. Got that? The two most gender-inclusive songs in this week's Top 40 originally appeared on the chart 32 years ago.
Because of Prince, we also saw a bump in the number of songs in the Top 40 that featured both men and women as performers.
Three of Prince's songs in the Top 40 this week were recorded with his mixed-gender backing band, the Revolution. For comparison, last month, only seven songs included both men and women performers. This week, 12 charting songs were performed by both men and women. Besides Prince's three contributions, Nick Jonas's "Close" featuring Tove Lo and Drake's "Once Dance" featuring Kyla are fresh additions to the Top 40 chart.
Women performing as individuals (and one all-female group) accounted for only six songs in this month's Top 40. Those artists: Selena Gomez, Adele, Fifth Harmony, Meghan Trainor, Rihanna, and Ariana Grande. Only two of the songs featuring both men and women as performers had a female lead artist: Rihanna's "Work," featuring Drake, and Zara Larson's "Never Forget You," featuring MNEK.
More than half of the songs in this week's Top 40 were performed by solo male artists. After a year of doing Top 40 analysis just like this, my expectations have gotten so low that I'd never count on seeing 30% of popular songs performed by female artists. This month, we didn't even get halfway there.
For all of 2015, women performers only accounted for 25.8% of the 178 tracks that hit the Top 40. That depressing number somehow manages to hover under 30% representation no matter how many songs come and go on the Billboard charts.
Women are even more poorly represented as writers:
Only 13 of the 136 writers it took to make the 40 most popular songs in America were women. That's 9.5%.
Twenty songs in this week's Top 40 were made completely without women: No female performers, writers, or producers were involved in their creation at all. That's half of the Top 40.
Zero songs in this week's Top 40 were created start to finish by an all-woman team. Not one.
But Prince, the magical man the world lost last week, made it a priority to involve women in the songs he created. He wrote all his own music, so there are no credited women writers on his five Top 40-charting singles, but he included female collaborators as both performers and producers on his songs. As Julianne Escobedo Shepherd wrote for Jezebel: 

Behind Prince's exceptional talent and daring sensuality was a genuine love and adoration for women. While that sometimes translated to high-profile affairs with proteges from Vanity to Mayte Garcia, more often it meant that Prince was using his capacity as a genius artist to constantly elevate women as musicians, performers, collaborators and confidantes.
Women make up 50% of the population, but far less than 50% of the Top 40: It's clear that something has to change. We need more men like Prince to insist on including women in the creation of their songs. It's hard to imagine anyone capable of the musical greatness Prince achieved, but everyone is capable of supporting talented women.
Kelsey McKinney is a culture staff writer for Fusion.