The so-called "resistance" to Donald Trump's administration has been growing since the day of his inauguration, taking on anything from LGBTQ rights and immigration policy to health care, racial justice, prison reform, and imperialist foreign policy. In our Front Lines series, Fusion speaks to activists leading the charge in all kinds of ways.
Angela King is the deputy director of Life After Hate, the country's only nonprofit dedicated entirely to helping people leave neo-Nazi and violent far-right groups. A former skinhead herself, she served a three-year sentence for a hate crime. She has been combating domestic extremist movements since she was released from prison 16 years ago. As you can imagine, she's been busy since the election.
How did you get involved in rehabilitating neo-Nazis?
I went to federal prison for a hate crime in my early twenties. And when I went in there I was a neo-Nazi skinhead. I went in with the idea that, Oh my god, I'm going to get my ass kicked all over the place. But there were many women I encountered who knew why I was there, who knew I committed a hate crime, and treated me with kindness and compassion regardless of that. And I was absolutely disarmed, because I spent years dealing with any kind of emotion or experience, with aggression, hate, anger, violence.
G/O Media may get a commission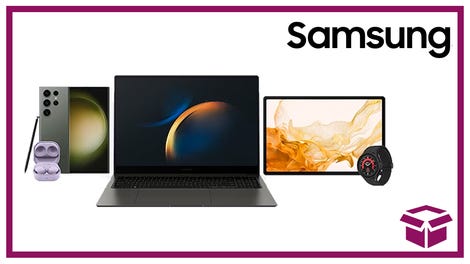 24 hour deals
Discover Samsung - Daily Deal
I don't think I understood it fully and intellectually in the moment, but what happened was that as those women treated me as an actual human being, knowing they were women that I would have dehumanized at one point, it really changed the core of who I was. So I've basically been doing this work since 2001, when I was released from prison.
What's unique about women in these movements?

Oh, lord. There are definitely gendered differences, both inside of these violent far-right movements and out. One of the big ones is that women are outnumbered in those movements, and once they've disengaged from those movements [it can be lonely]. And inside these movements, women are placed in a very precarious place: They're simultaneously put on a pedestal and lured in, and told, You're the most important thing to the future of the white race, because you will produce lots of little white babies, and that's your job.
So they're expected to take on traditional women's roles, but at the same time are supposed to be informed about the propaganda, and are supposed to be strong fighter-type women, fighting with children on one hip. Part of what we see is women taking these sorts of activist roles in these movements to empower themselves, and use it to dehumanize others. It's a very conflicting idea.
Tell me more about the program you operate.
We're a small team of five people and we all used to be violent extremists. We met at a summit in Dublin in 2011. And many of us were already doing outreach and had been speaking for years about our experiences, and we were like, What would happen if we went home and put together those efforts and went from there?
Now we travel, we speak—we have different skill sets. I'm the only woman on our team, which isn't even to mention that I'm gay, so I have sort of a particular thing that I'm well-versed in. Also we've been engaged in a research project funded by the National Institute of Justice; we've had some input in an advisory way with the Southern Poverty Law Center, the Anti-Defamation League, and partnered with some researchers on violent right-wing extremism. With that, we did very intense life history interviews with former violent far-right extremists, and that allows us to compare similarities and look for trends. It's a three year project, a really massive undertaking.
What does a typical week look like for you, if such a thing exists?
I'm heading down to Miami tomorrow to speak at a half-day program that brings in Holocaust survivors and teaches Holocaust education to high-school age people. From there I'll have about a day and then I'm heading to Abu Dhabi to attend a workshop about Formers [the group's term for former neo-Nazis] and countering violent extremism. From there I'll be heading to Philly to do a Q&A at a sociology conference around disillusionment and women in white supremacist organizations.
I saw a contact form on one of your websites, Exit USA, where people trying to get out of violent right-wing movements can contact you guys. What happens when they do?
Life after Hate is kind of the umbrella non-profit. Exit USA is a specific program. If someone contacts us we do some vetting: Even though we're all former extremists, we have to be very careful because obviously we're not very popular in the far right, and we receive hate mail and threats and we get trolled all the time on social media, and people are trying to expose our personal information.
After that it's case by case: We do one-on-one mentoring with one or more of our core team members, we have a few support networks, private groups. One is for individuals who are very new coming out—they may need extra special attention and care. The larger group is where we deal with things that are residual effects from our pasts. And that could be anything from "Can anybody help me? I have this giant swastika tattoo on me and I can't stand it but I can't afford laser treatment" to "Oh my god, I'm kind of scared, I was out and I ran into somebody from the old group I was in."
How have things changed since the election?

Actually, it is growing rapidly—in part it's because of the outreach, the media interviews. We know there are a lot of people who have no support system. People literally wrap their entire identity around these groups; they may have been ostracized by their families, they may not have the knowledge or the social skills to navigate what normal life looks like.
I want to make it really clear: Me personally, I'm a liberal person, but we don't just cater to people who go from the extreme right to the extreme left. We have a balance of people who still may be conservative, but they're no longer violent, or entrenched in those politics. But we are seeing an upswing, especially given current events.
One of the most difficult things that we're coming up against is that there's been such a shift around the entire field [toward] violent extremism. It's a huge mistake. The current administration is trying to target Muslims and that will put us in even more danger. Statistically domestic extremists in our country are a far bigger threat than fundamentalists abroad.