Founded by Time Inc. in 1998 and shut down in 2006, Teen People magazine now mostly exists only on Tumblr and eBay. But we got our hands on every single issue from the year 2000, which was fifteen years ago.
Each month this year, we're taking a look inside the groundbreaking glossy.
This month: the May 2000 issue.
The cover: Jennifer Lopez, looking exactly the way she does now, in 2015. How does she do that?
The cover lines reveal how diverse the content is inside; right after "Columbine one year later" comes "Hollywood's sexiest new men." Serious, frivolous, highbrow, lowbrow, something for everyone.
G/O Media may get a commission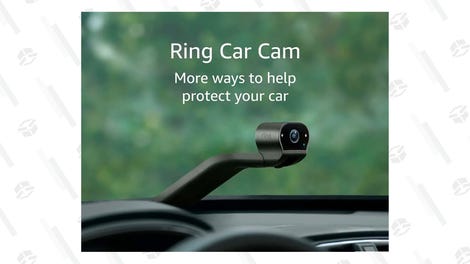 One of the first ads in this issue is for the Helio, an electronic organizer "aimed at the younger set," according to a 1999 article in the New York Times.  Look at all the cool colors… and that crisp screen.
Another ad in this issue is for the movie Center Stage, "at theaters soon." Can you spot a young Zoe Saldana?
Page 58: "Star Tracks" gives us an idea of who was cool in May 2000: Katie Holmes and Chris Klein (as a couple!); Lou Bega; members of Korn and Limp Bizkit; MTV's Matt Pinfield; actress Ali Landry. Only some of these people actually look excited to be in Teen People.
Page 83: The "Trendspotting" column shows us what teens in Baton Rouge were wearing in May 2000. Leopard print platform shoes for the ladies; giant baggy cargo pants for the gents.
Pages 86-92: The cover story. Jennifer Lopez opens up.
Lopez talks about the hard times (being in police custody with boyfriend Sean "Puffy" Combs; the death of her friend Big Pun); her new movie, The Wedding Planner; and her secret to success: "The fact that I've been able to stay the same person I was, who used to ride that six train, and being able to keep grounded, because this business scan sometimes really mess with your head. I've been really successful at not letting it do that, and I'm really proud of that."
Page 117: Hanson, "in the spotlight." We learn all about how they're homeschooled, have a fanzine called Moe, and how they want to do music forever: "We want to do it for as long as we can," says Taylor. "Till we can't do it anymore. Till my hands can't physically do it." Sounds exhausting.
Pages 125-130: "Six Who Sizzle," are the "new leading men burning up the big screen," a.k.a. hot dude eye candy. Unfortunately, two of the six actors profiled are now dead. R.I.P Paul Walker and Heath Ledger.
Starting on page 138, there's an eight-page fashion shoot starring No Doubt. Important to note Gwen Stefani's cornrowed hair, faux teardrop tattoo and WHITE HAIR NET. Cultural appropriation or true love for SoCal black/latin culture? Was anyone asking those questions in the year 2000?
Page 161 teaches us that the year 2000 was covered in rhinestones.
Page 162 gives us Kirsten Dunst, "Then & Wow." Dig that quirky hair from 1997.
Right across from Kiki Dunst is this ad that's a true time capsule of obsolete technology: A beeper and a disposable camera. Do kids today realize how revolutionary posting immediately to Instagram is? In the year 2000, you had to drop your film off somewhere. And wait.
On page 170, the "Hair Watch" is very informative in terms of gel usage in the year 2000.
And last, but not least, a two-page "Starflashback" featuring the cast of Beverly Hills, 90210 includes a timeline of Tori Spelling's hairdos. 1994 and 1996 were pretty good years.
Next month we'll look at the June/July issue, starring Eve, Justin Timberlake and Mandy Moore.
PREVIOUSLY: