Wilson Phillips was the best selling all woman group of 1990 — they sold 10 million copies of their self-titled debut album, and placed three singles at number one on the Billboard Hot 100. "Hold On," a kind of girl-power positivity anthem, bumped Madonna to go number one on the charts this week 25 years ago. I reached out to Wendy and Carnie Wilson via email about how the song was created, its path to number one, and how they feel 25 years later.
"Going number 1 with Hold On almost didn't seem real," Wendy Wilson writes to me. "In fact, that whole time in our lives was kind of dreamlike. We were working our record and traveling like crazy. Touring the world at 20 and 21 years old."
25 years later, "Hold On" still has a presence in popular culture, thanks in part to the band's performance in the 2011 hit movie Bridesmaids, but also because of the Wilson Phillips sound. The early '90s adult contemporary pop doesn't feel that far from songs into today's top 40, such as Rachel Platten's "Fight Song," or even Jessie Ware's most recent album.
Carnie and Wendy Wilson formed Wilson Phillips with childhood friend Chynna Phillips in 1989. All three were the daughters of formerly-famous musicians. The Wilsons were children of Brian Wilson of The Beach Boys and Marilyn Rovell of The Honeys; Phillips was the daughter of John and Michelle Phillips of The Mamas & the Papas.
G/O Media may get a commission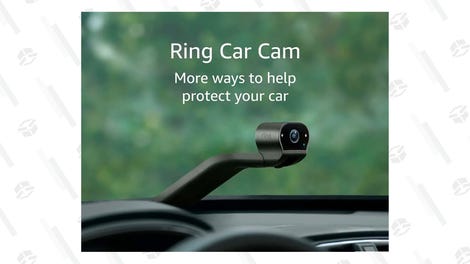 They signed to SBK records in 1989, and their first album Wilson Phillips, released in 1990, took off almost immediately.
"Chynna had the inspiration for 'Hold On' and wrote the majority of it. It came from her heart and the feelings she was overcoming at the time. A very sophisticated point of view, and memorable lyric," Wendy Wilson tells me.
Chynna Phillips wrote the song with the help of the Glen Ballard, who was one of the most talented and famous producers of the early 1990s. Ballard co-wrote and produced Alanis Morissette's Jagged Little Pill, and helped write Michael Jackson's "Bad" and "Thriller." His discography is filled with almost all well-known '80s and '90s credits, from Paula Abdul to Van Halen.
"Glen Ballard wrote a real catchy, pop, melodic music track for us," Carnie Wilson explains to me via email. "Chynna took home the cassette tape… wrote 90 % the song. Came back the next day, we tweaked a little, and it was done! Very quick — and all about personal inner strength."
Wilson Phillips didn't, on the surface, have the star power for a number one hit. By the time "Hold On" hit no. 1 in 1990 that slot had already been occupied by more seasoned entertainers like Paula Abdul, Janet Jackson, and Madonna.
"It took a lot of hard work to get 'Hold On' to go number 1," Carnie Wilson writes. "We were competing against huge artists like Madonna and Mariah Carey. We toured the world and did a ton of promotion trying to launch our debut CD. After weeks of gaining momentum, we knocked Madonna's 'Vogue' out of number one and BAAM!!! We were in Japan when it hit number one on the Billboard charts…. a time we will never forget!!"
The song's stint on the top of the charts was brief: "Hold On" only spent one week at no. 1 before being knocked out by Roxette's "It Must Have Been Love." But "Hold On" set the pace for the rest of Wilson Phillips's year. The band's next single, "Release Me," went number one that September and stayed there for two weeks.
Wendy Wilson sums it up: "[Hold On] was about liberty and empowerment. Being strong as a female and turning a negative into positivity. Anyone could relate, really."
It's true: "Don't you know? Don't you know things can change? Things'll go your way!" are still sentiments that anyone can relate to.
Kelsey McKinney is a culture staff writer for Fusion.