The marijuana industry wants to make sure their push for legalization doesn't go up in smoke, so they're dropping legendary pot smoker Tommy Chong from their lobbying roster.
In an email obtained by Politico, The National Cannabis Industry Association said it would no longer include the "Cheech & Chong" star in its lobbying efforts.
"Having Tommy out in DC for the NCIA Lobby Days will detract from the overall message we aim for with the event, which is that cannabis business people are regular professionals and relatable to the generally conservative members of Congress we are looking to appeal to," executive director Aaron Smith said in the email. "We are here to break 'stoner' stereotypes rather than reinforce them."
The association, which represents legal marijuana businesses, was apparently concerned with a recently released YouTube video where Chong spoofs Matthew McConaughey's existentialist Lincoln commercial. In the video, he smokes a joint in the car and nods off while driving.
While we don't condone driving impaired on any drug, the video is pretty funny:
Alabama football player kicked off the team for weed
The coach of the University of Alabama football team cut backup running back Tyren Jones from the team on Tuesday after an arrest for marijuana possession, The Associated Press reports.
G/O Media may get a commission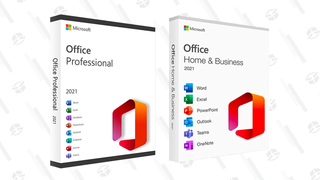 89% off
Microsoft Office Professional 2021 Lifetime License
This wasn't the first infraction for Jones. The coach had suspended him in February "for conduct not to the standard of the Alabama football program.''
The program is a bit of a mess right now. Jones was the third player arrested in the last four days; along with Jones, another player was released from the team, as well.
One of the players, safety Geno Smith, was arrested for driving under the influence of alcohol early Saturday morning — his second DUI in the last two years.
It's worth noting that Jones, who was arrested for possession of a small amount of marijuana, was cut from the team, while a player with two drunk-driving arrests was allowed to remain.
"I don't approve of people driving and putting other people in danger when they're drinking," Saban said after Smith's second DUI arrest. "I don't want you to think I'm condoning what he did. I don't. We're disappointed in him. But we're also here to help our players, and we're going to try to help Geno every way that we can."

Jason Silva explains how legal weed could change our collective consciousness
Jason Silva is a futurist, which is kind of like the soothsayers of centuries past, except he wears a Jesse Pinkman-style knit hat and broadcasts on YouTube, forgoing the traditional half-naked-bearded-crazy-man-in-cave look.
Silva explains things and predicts how things will be years from now and he has some interesting thoughts on marijuana legalization.
The big takeaway from his two-minute exploration of the topic: a setting where marijuana is completely legal and acceptable may actual change how the drug affects people when they consume it.
Right on, man. Right on.
Ted Hesson was formerly the immigration editor at Fusion, covering the issue from Washington, D.C. He also writes about drug laws and (occasionally) baseball. On the side: guitars, urban biking, and fiction.