More than 16,000 transgender activists in India have pledged to donate their eyes as a "thank you gesture" to the country that recognized a third gender a year ago.
"Eyes do not discriminate, the perspective and perception of people do. We have decided to pledge our eyes as a thank you gesture to Justices AK Sikri and KS Radhakrishnan who had passed the landmark judgement," transgender activist Laxmi Narayan Tripathi said, according to the Press Trust of India.
"The number of pledges that we have received from the community has crossed over 16,000 and we have vowed to bring the number up to 2 lakh," Tripathi said. (Lakh refers to 100,000.)
The activists say they hope to grow the number of organ donors in to the hundreds of thousands. There's an estimated 2-3 millions transgender people in India.
G/O Media may get a commission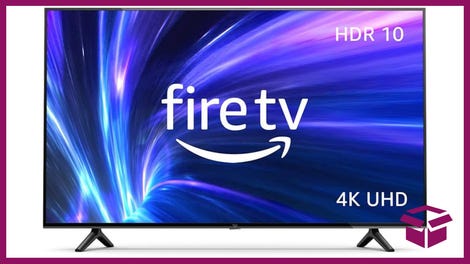 42% Off
Amazon Fire TV 50" 4K Smart TV
In a historic ruling last year, India's Supreme Court declared "it is the right of every human being to choose their gender."
Tripathi, 37, became the first transgender person to represent the Asia-Pacific region at the United Nations, in 2008. She's also a celebrated dancer and is using her platform to improve the lives of transgender people living in India.
The "Eye for Eye" campaign is also trying to highlight the disconnect between the Supreme Court's ruling and India's government, which has not fulfilled some of the court's recommendations in its ruling.
"The government's response and action on the Supreme Court order has not been very positive and little effort has been made to help the community," Tripathi said, according to DNA India.
The Supreme Court ordered the government to provide transgender people with quotas in jobs and educational opportunities. The BBC reported the court also ordered the government to provide "key amenities."
"We will also use the opportunity to send across a message to the politicians to end the discrimination and take measures to reduce years of backwardness thrust upon us because of this stigma," Tripathi said.