It's an exciting time to be an elementary school in Austin, TX. After noticing something of a trend, the city's Independent School District recently approved a measure to rename Robert E. Lee Elementary after many in the community objected to the Confederate general being so honored in the wake of last summer's Charleston shooting. However, the ISD's attempt at giving the school a less problematic name has been thwarted after asking the public for suggestions: "Donald Trump" is in the lead and "Hitler" is a contender, too.
According to KXAN, a local NBC affiliate, the votes have been tallied and there are 240 helpful suggestions for the ISD to mull over. Donald J. Trump Elementary is leading the way with 45 nominations. Robert E. Lee Elementary is in second with 34 votes. Depression-Era photographer Russell Lee has 32. There's also the generic "Lee Elementary" as an option, and of course, "Adolf Hitler School for Friendship and Tolerance" is available.
If you think those are the cream of the crop, you are unfamiliar with internet voting. Again, via KXAN:

Some of the more notable, but less voted names include:

Adam Lanza's School of Fun, Bee Movie, Bleeding Heart Liberal Elementary, Boaty McBoatface Elementary School, Forgetting the Past Dooms You to Repeat It Elementary, Garfunkel, Hypothetical Perfect Person Memorial Elementary School, John Cena Elementary and Schooly McSchoolerson.
Schoolie McSchoolface and Schooly McSchoolerton were also suggested.
The Dallas Morning News highlighted "Politically Correct Elementary School #1 and The Elementary School Formerly Known as Robert E. Lee" as well. Other fun ones: Bruce Lee Elementary, Generic School Name, and The Illuminati.
G/O Media may get a commission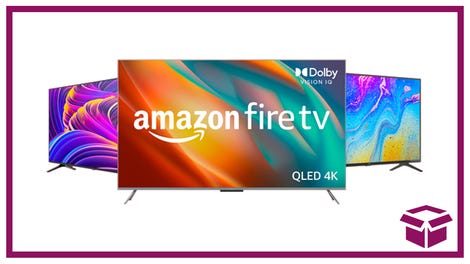 Ooh. stunning.
New Amazon Fire TVs
A mix of clever and abhorrent, that sounds about right.
The school board will decide on the new name at a meeting at the end of May and it not beholden to the public's suggestions. Plenty of time to scrap all those ideas and name the school after Torchy's.
David Matthews operates the Wayback Machine on Fusion.net—hop on. Got a tip? Email him: david.matthews@fusion.net