One of the largest legal service groups working with unaccompanied immigrant children in federal custody has instructed its lawyers not to discuss the issue of abortion access, even when their young clients request the information, according to an email obtained by The Washington Post.

The email was reportedly written by Anne Marie Mulcahy, a program director at the nonprofit Vera Institute of Justice. Mulcahy "oversees the work of 17 legal services and/or child advocacy organizations that provide assistance to immigrant children in removal proceedings," according to her biography on the organization's website. Vera has a $57 million contract with the federal government to help provide legal services to unaccompanied minors, according to the Post.
Advocates estimate that between 60% and 80% of women and girls making the journey to the U.S. are raped along the way, making abortion a potentially vital topic of conversation. But in a February 2 email, Mulcahy issued a pointed warning to the lawyers she oversees.
"We know for a fact that there is a very real risk to the entire legal services program for children in [Office of Refugee Resettlement] custody if issues other than immigration are addressed in consultations or representation, the abortion issue in particular," Mulcahy wrote.

In the email, Mulcahy said she was updating her colleagues after a conversation with a "government analyst" within the Office of Refugee Resettlement at the Department of Health and Human Services.

G/O Media may get a commission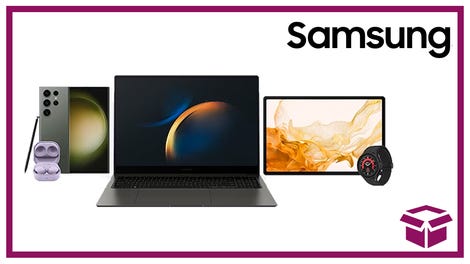 24 hour deals
Discover Samsung - Daily Deal
The analyst reportedly directed Mulcahy "to ensure that Vera's legal services providers are not talking to children in HHS custody about abortion," according to the email.

Mulcahy's alleged email illustrates just how hell-bent Scott Lloyd—the head of the Office of Refugee Resettlement—is on blocking immigrants from getting abortions. Federal courts have already forced Lloyd, a Trump appointee with little to no experience resettling refugees, to stop blocking teens in his custody from getting abortions. But his influence has apparently still caused groups that are supposed to help unaccompanied minors to be afraid to even discuss abortions with their young clients.
Mulcahy's email instructed lawyers to immediately get rid of references to abortion in "Know Your Rights" legal pamphlets and said lawyers could refer children with abortion-related questions to other attorneys.
An HHS spokesman told the Post that there has been no new directive on abortion given to Vera. In a statement to the paper, Vera contradicted this claim and defended the email:
When given this latest instruction, we issued an email to our legal service provider subcontractors to do two things: protect the program that serves 50,000 children a year, and provide alternative pathways to ensure that children receive the information they need for their health and well-being, including pertinent information about their reproductive rights.