The Trump administration will move to ban bump stocks in the coming days, sources tell CNN. The new federal rule will outlaw the attachments that make semi-automatic guns fully automatic.

Trump promised to ban the gun attachments last year after the Las Vegas mass shooting, in which one gunman killed 58 people and shot over 400. It was found that the shooter, Stephen Paddock, had altered AR-15 rifles with bump stocks that allowed them to mimic fully automatic guns.
From CNN:
The devices make it easier to fire rounds from a semi-automatic weapon by harnessing the gun's recoil to "bump" the trigger faster — an operation that caused officials at the Bureau of Alcohol, Tobacco, Firearms and Explosives during the Obama administration to conclude that it's merely a gun accessory or firearm part, not subject to federal regulation.

At Trump's direction, however, the Justice Department submitted a proposed final rule earlier this year that upended the Obama-era interpretation, and concluded that bump-fire stocks, "slide-fire" devices, and devices with certain similar characteristics all fall within the prohibition on machine guns by allowing a "shooter of a semiautomatic firearm to initiate a continuous firing cycle with a single pull of the trigger," and therefore, they are illegal under federal law.
Trump's new federal ban would give those who own the accessories 90 days to either destroy them or turn them in to authorities.
"Bump stocks turn semiautomatic guns into illegal machine guns. This final rule sends a clear message: Illegal guns have no place in a law-and-order society, and we will continue to vigorously enforce the law to keep these illegal weapons off the street," a senior Justice Department official told CNN.
G/O Media may get a commission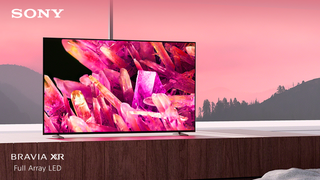 $400 off
Sony 55 Inch 4K Ultra HD TV X90K Series
Democratic Sen. Dianne Feinstein and others have warned that the ban may elicit court challenges that would prevent it from being effective.
The National Rifle Association hasn't publicly reacted to the possibility of a new ban. After the Las Vegas shooting, an NRA spokesperson said that the Bureau of Alcohol, Tobacco, Firearms and Explosives "should review bump-fire stocks to ensure they comply with federal law," while pushing back on broader gun control measures.