The Trump administration's top official tasked with protecting student loan borrowers from predatory lenders has quit because the Trump administration does not seem very invested in protecting student loan borrowers from predatory lenders.
In a resignation letter dated today which was first obtained by NPR, Seth Frotman, the Consumer Financial Protection Bureau's student loan ombudsman, ripped into acting CFPB director Mick Mulvaney and the Trump administration for not doing its job. "After 10 months under your leadership, it has become clear that consumers no longer have a strong, independent Consumer Bureau on their side," Frotman wrote to Mulvaney.
Mulvaney, who is also the director of the White House Office of Management and Budget, took over as the acting CFPB director last year, a job he went to federal court in order to get. Former CFPB director Richard Cordray, an Obama appointee, resigned last November in order to run for governor of Ohio. Trump picked Kathy Kraninger, one of Mulvaney's deputies at OMB, to be the permanent chief; last week, her nomination was approved by the Senate Banking Committee.
In the letter, Frotman recalls that the CFPB, which was created in 2010 after the passage of the Dodd-Frank financial reform law, helped return $750 million to student loan borrowers who had been taken advantage of. In May, however, Mulvaney and the CFPB rolled Frotman's division, Students and Young Consumers, into the agency's Financial Education section, something NPR described at the time as a "demotion." A former CFPB attorney told the network that it was an "appalling step."
In his letter, Frotman accused the CFPB of "undercutting enforcement of the law," "undermining the Bureau's independence," and "shielding bad actors from scrutiny."
G/O Media may get a commission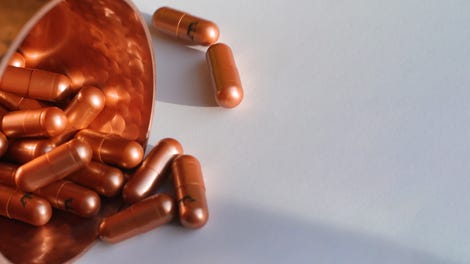 health
The Lyma Supplement
"For seven years, the Consumer Financial Protection Bureau fought to ensure these families received a fair shake as they strived for the American Dream," Frotman wrote to Mulvaney. "Sadly, the damage you have done to the Bureau betrays these families and sacrifices the financial futures of millions of Americans in communities across the country."

"The Bureau does not comment on specific personnel matters," the CFPB told NPR in a statement. "We hope that all of our departing employees find fulfillment in other pursuits and we thank them for their service."
In an ultimate "fuck you I quit" power move, Frotman also cc'd Education Secretary Betsy DeVos, Treasury Secretary Steven Mnuchin, and the chairs and ranking members of each Senate and House committee that has oversight over the CFPB. No bosses no masters!!!
"Although I will no longer be Student Loan Ombudsman," Frotman concluded, "I remain committed to fighting on behalf of borrowers who are trapped in a broken system." Hey, at least someone does.