Peter O'Rourke, a Trump appointee at the Department of Veterans Affairs, is finally calling it quits after months of marking time, the Washington Post reports. Since August, O'Rourke has acted as a so-called "senior advisor," making a salary as high as $161,000 for doing essentially nothing. VA Secretary Robert Wilkie asked him to resign last Friday.

O'Rourke previously led the agency's department handling whistleblower complaints, before taking on a role as the agency's chief of staff. He was then promoted to VA acting secretary, before Wilke replaced him.
O'Rourke told the Post he is still "very supportive of the president and the agenda of the Trump administration" and would take another job with the White House.
"I'd be more than happy to serve again," O'Rourke said. "It doesn't appear there is a request at this time." He added that he "does not hold any grudges."
O'Rourke admitted that "there were times I didn't have a lot to do."
O'Rourke's previous roles at the agency held massive levels of influence, but were undercut by controversy and infighting, putting the president's goals for the agency in jeopardy. When the current Secretary Wilkie (a noted Confederate apologist) stepped up in July, he tried to cut ties with O'Rourke, asking Trump to fire him, sources say.
G/O Media may get a commission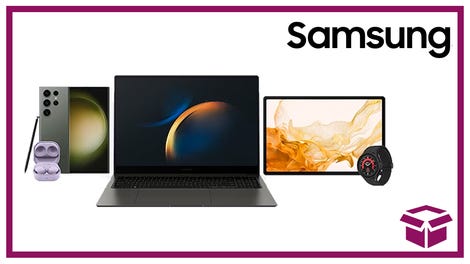 24 hour deals
Discover Samsung - Daily Deal
From the Post:
When Trump would not fire him, O'Rourke became a senior adviser to the secretary after turning down at least one low-profile job Wilkie offered, people close to VA said. But O'Rourke was rarely in his office at VA headquarters in Washington, according to four people with knowledge of the arrangement, and by last week White House officials had grown concerned that O'Rourke was getting paid but not working, creating a perception problem in a corner of the government where the president has promised greater accountability.

"I don't think he has any actual responsibilities at work," one senior administration official said of O'Rourke days before he left.
Doesn't sound like a terrible gig, if we're being honest.
O'Rourke's standing inside the VA was linked to three influential Trump loyalists dubbed the "Mar-a-Lago crowd": Marvel Entertainment Chairman Ike Perlmutter, Palm Beach physician Bruce Moskowitz, and lawyer Marc Sherman. The three exerted unofficial and unprecedented influence over the agency, a ProPublica report in August revealed. O'Rourke was in frequent communication with the shady cabal, helping them maintain their power over the agency, the Post writes.

Politicians and watchdogs critical of Trump were disturbed to learn that O'Rourke was collecting a paycheck months after Trump's refusal to oust him.
"[Trump says he's] been cleaning up VA, but this guy's been getting paid to sit on his couch," Paul Rieckhoff, the founder founder and CEO of Iraq and Afghanistan Veterans of America told the Post.

"The VA's mission is and always has been to serve veterans, not dole out political favors," Democratic Senator Patty Murray told the Post. "I was deeply concerned by Mr. O'Rourke's time at VA, where as Acting Secretary he made a number of questionable decisions and personnel changes that were suspect at best."